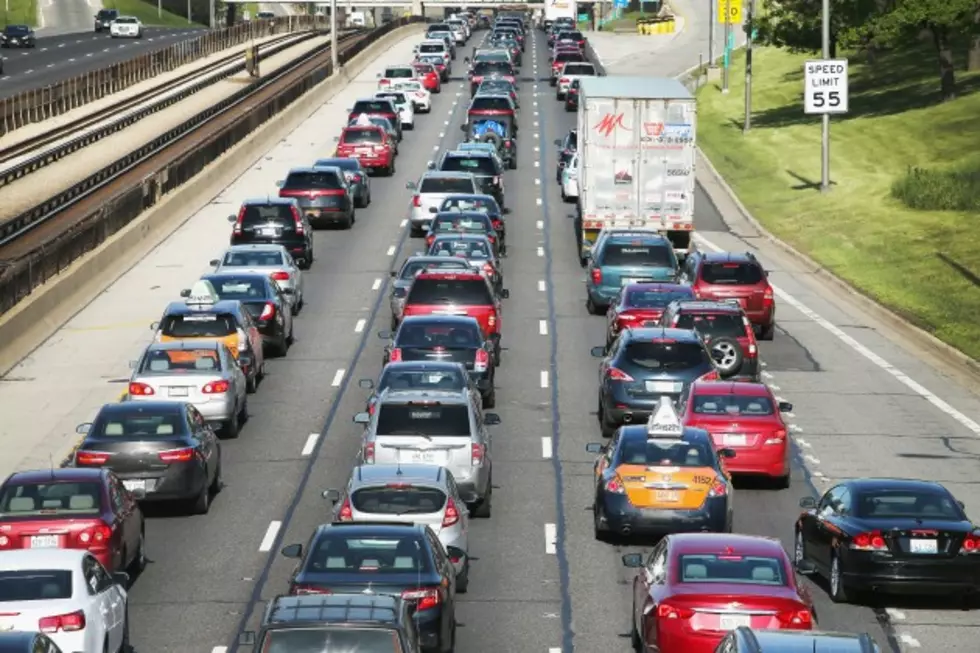 Eastbound Newburgh-Beacon Bridge Construction Complete
Scott Olson/Getty Images
It's been a Hudson Valley traffic nightmare, seemingly all day/everyday, but FINALLY it is over! Construction traveling eastbound on the Newburgh-Beacon Bridge is complete. For the first time in three years traffic has been restored to three lanes!
Officials say lane closures will still occasionally occur during the mid-day and overnights as a few odds and ends need to be completed. The contractor needs to finish installing new overhead sign structures and complete a general project cleanup. However, all three lanes going eastward will remain open during the morning and evening rush hours.
The Poughkeepsie Journal reports, the 94.7 million dollar project was finished roughly two weeks ahead of schedule. "This was the largest single project undertaken by the bridge authority in its history," Joseph Ruggiero, executive director of the New York State Bridge Authority, said in a release. "We are pleased with the success and the positive impact it will have on the region for many years to come."
15-year bonds were taken out by the Bridge Authority. The bonds will be paid off through tolls. No state or federal money was used in the project.
More From WZAD-WCZX The Wolf