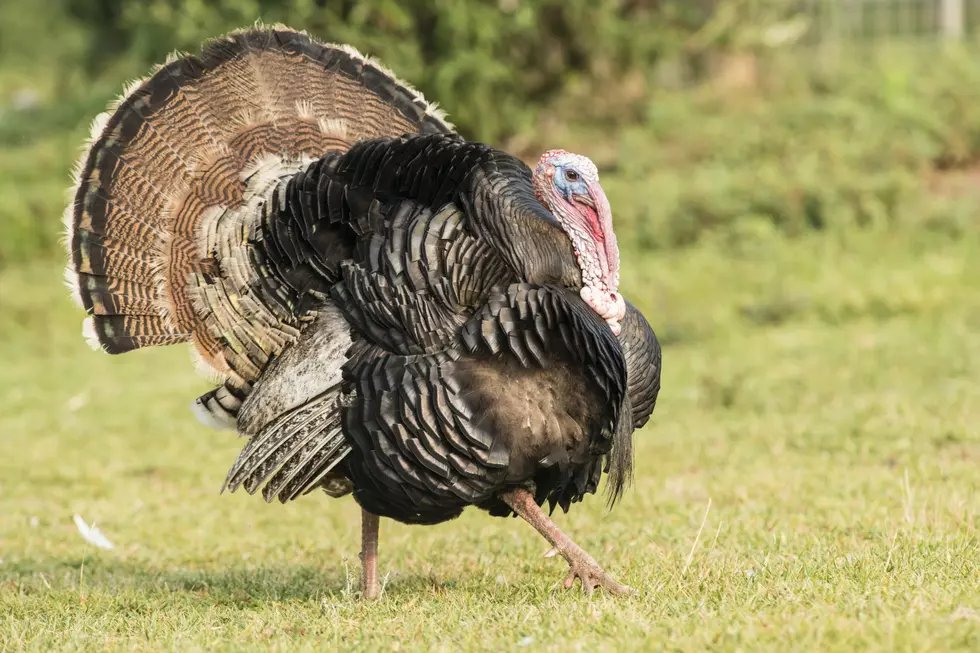 Let the Turkey Roll Call Begin
clsgraphics Thinkstock
Last week I saw 6 turkeys in our yard, 3 crossing the road on the way to work, and one looking a little frantic on the edge of a field near my house. How many turkeys have you seen this year? Have you been driving and spotted turkeys on your travels? How much do you know about turkeys? Do you know if we have a healthy population of these birds in the Hudson Valley?
You may be asking yourself how on earth do you even begin to count turkeys and does it really matter how many there are in the Hudson Valley? The New York State Department of Environmental Conservation cares because it helps them predict the fall harvest potential and whether the birds are at a healthy number or not. But, they can't do this on their own, they need our help to count them.
The NYSDEC is looking for volunteers to participate in the Wild Turkey Survey which will help biologists throughout the state. It's easy to participate, all you have to do is write down every time you see a turkey, whether in your yard, the neighbor's or while driving throughout the Hudson Valley.
Simply download the survey, plus the instructions and the datasheet you'll use to record your turkey sightings. If you want, you can also record your sightings online. It's that simple.
More From WZAD-WCZX The Wolf