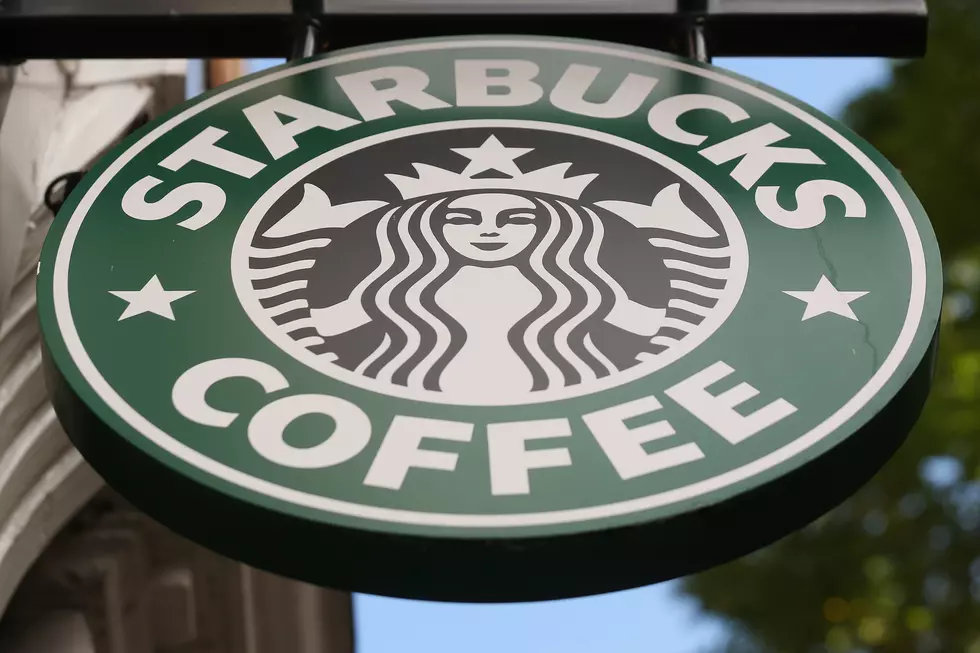 Labor Judge Lays the Gavel Down on Starbucks in NY Labor Dispute
Oli Scarff/Getty Images
Everybody knows Starbucks. The coffee giant is recognized all over the world and thousands upon thousands to millions of people visit their cafes for their caffeine needs and maybe to get a quick bite to eat.
This undeniable fact led me to the surprising story of how recently a federal judge laid the hammer, or in this case, the gavel, down on Starbucks for the role they played in a unionization campaign in Buffalo, New York.
How Did Starbucks Interfere in the Unionization Efforts?
Late this past Wednesday (03/01/2023) Administrative Law Judge Michael Rosas of the National Labor Relations Board ruled that Starbucks violated numerous labor laws.
Not only did Starbucks violate numerous labor laws but Judge Rosas determined that these particular laws were violated "hundreds of times." In total, the unionization efforts by Starbucks Workers United in the Buffalo area included 21 separate locations and in total, these stores registered and consolidated 35 separate labor complaints.
In his 200-page decision, Judge Rosas cited Starbucks for their "egregious and widespread misconduct." Some of the infractions included refusing to give employees time off as well as firing several workers for their participation in union efforts. This is on top of Starbucks apparently threatening and 'spying' on their employees among other infractions.
What are the Ramifications Of the Violations?
Judge Rosas upon delivering his decision also issued a list of orders that Starbucks must now complete as punishment for their infractions. This list includes Starbucks rehiring the employees who were previously fired for their union efforts as well as "financial restitution" for 27 other employees who were not granted their requested time off.
In addition, Starbucks must now also...
...bargain with the union at multiple stores and reopen a location in Cheektowaga, New York, that was closed amid significant union activity.
All US Starbucks locations are now also ordered to post a copy of the 13-page notice that lists all Starbucks labor violations in their facilities. Starbucks will also have to distribute a recording of all of these violations being read out loud to all Starbucks employees as well.
Starbucks and the Unionization Battle
Starbucks over the last year for the first time has had to deal with a number of their stores and employees' demands for unionization. The fight for unionizing by Starbucks employees has been in an effort to secure things like "better pay, better training, and more consistent schedules".
There are approximately 9,000 company-owned Starbucks located across the US and 289 of these locations have now been unionized. This is a considerable amount of progress considering these unionization efforts by individual locations only started in late 2021.
Interestingly enough the first of these 289 stores that became unionized was a Starbucks located in Rockland County, New York, specifically in Nanuet.
What Happens Next in This Case?
Needless to say, Starbucks officials stated that they found the "decision and the remedies ordered are inappropriate". Due to this, Starbucks will be considering taking further legal action. That further legal action could be in the form of filing an appeal, which both parties would have until March 28th to file and submit to the National Labor Relations Board.
In addition, this case has caught the attention of one very noteworthy US Senator. That Senator would be Bernie Sanders of Vermont who on the same day of this ruling announced that an upcoming vote will be held to determine whether or not Starbucks CEO Howard Schultz will have to testify to Before the Senate labor Committee.
This case and the ramifications from it are already being felt and it looks like more can definitely come from this with due time.
Great Nostalgic Places We Miss the Most in the Hudson Valley
Having lived in the Hudson Valley my entire life, I'm old enough to remember numerous businesses, stores and markets that have come and gone over the years. So with that in mind, figured why not talk about some of the stores that are the most missed here in the Hudson Valley.
5 Places to Grab a Great Cup of Coffee in Dutchess County
Where to Get a Great Cup of Joe in Dutchess County
Check Out Kingston's New Anchor Cafe
Some Pics of the New Anchor Cafe in Kingston
More From WZAD-WCZX The Wolf