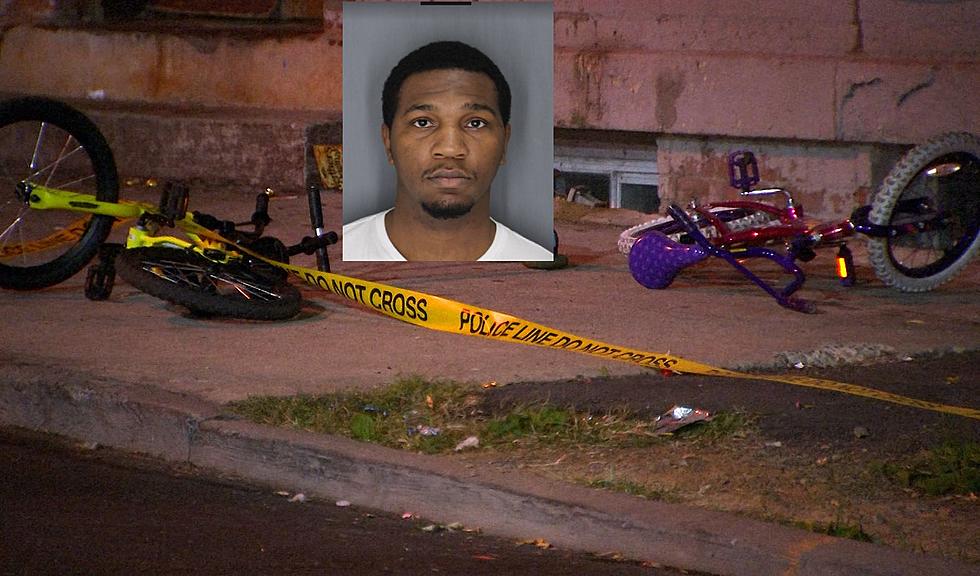 New York Man Shoots 5-Year-Old, Kills Hudson Valley Dad
OCDA/Rockland Video
A Hudson Valley man was sentenced after he confessed to killing a young father and shooting a five-year-old.
On Wednesday, Orange County County District Attorney David M. Hoovler announced that 29-year-old Lamont Williams of Newburgh, New York was sentenced in Orange County Court for shooting a child and killing a father.
Newburgh Man Murdered, 5-Year-Old Also Shot
On Sept. 29, 2022 29-year-old Daquan Corbett was fatally shot near Washington Street in the City of Newburgh. A 5-year-old boy sustained non-life-threatening injuries from the gunfire.
Police were alerted to gunshots by a SHOTSPOTTER activation in the area of the 100 block of Washington Street. Arriving officers found two victims suffering from gunshot wounds.
For all the news that the Hudson Valley is sharing make sure to follow Hudson Valley Post on Facebook, download the Hudson Valley Post Mobile
Arrest Made In Connection Of Murder Of Orange County, New York Man
Williams was arrested just before Thanksgiving after a nearly two-month-long investigation by City of Newburgh Police Detectives and partnering agencies. Williams was tracked to North Carolina and taken into custody by the United States Marshal Service Regional Task Force.
Guilty Plea In Orange County, New York Court
In April 2023, Williams pleaded guilty to manslaughter and assault.
Williams confessed to possessing a loaded gun and using it to shoot two people, the 29-year-old Newburgh resident and the 5-year-old boy. Williams admitted to killing the man and injuring the boy.
Read More: The Top 10 Most Stolen Cars In New York State
Sentencing In Newburgh Fatal Shooting
On Wednesday, Williams was sentenced to 25 years in prison followed by 5 years of post-release supervision.
"The significant sentence imposed underscores the tragic consequences of this defendant's violent actions," District Attorney David M. Hoovler stated in a press release. "Justice in this case was achieved by the joint and coordinated efforts between the police and prosecutors. In particular, the hard-working detectives from the City of Newburgh Police Department pursued this violent offender until he was in custody. I extend my condolences to the families of the victims in this case."
20 Worst Places to Live in New York State
A list highlights the worst places a New York resident can call home. A number of places in the Hudson Valley made the list, including one that was ranked the worst place to live.
The Top 10 Most Stolen Cars In New York State
If You See Purple Paint in New York You Need To Leave Right Away
Do you know what to do if you see purple paint in New York State? The easiest advice, run. Here's why.
Nearly 50 Children Have Recently Gone Missing From New York State
In just a few months around 50 children from New York State and the Hudson Valley went missing
Giant Horror Plant
A "giant horror plant" that can cause blindness and severe burns is still in New York State, despite the best efforts from New York officials.
The 10 Best Counties To Live In New York State
Is your hometown's county considered by
Niche
one of the best in New York State?
More From WZAD-WCZX The Wolf