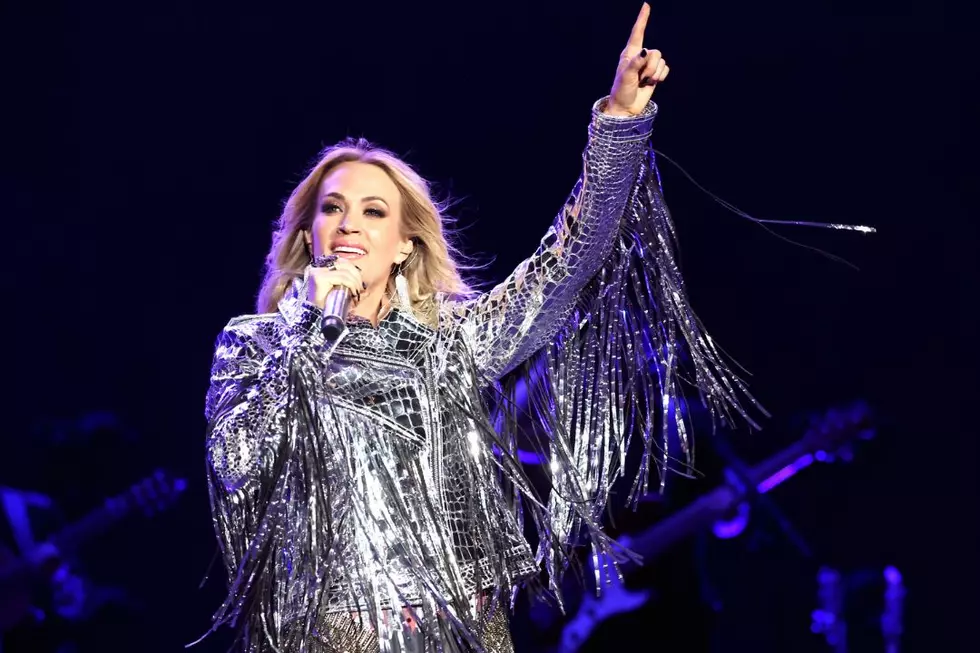 Carrie Underwood Has the Smallest Carbon Footprint Among Country Stars
Amy Sussman, Getty Images
Carrie Underwood keeps it clean!
A new report reveals that Underwood's tours leave the smallest carbon footprint in all of country music. In fact, her tiny print is among some of the best in all genres of music.
Exhaust from planes and cars emit harmful greenhouse gases, which isn't good for the health of the planet — it's an inevitable part of global touring, but Payless Power took a look at who contributes the most and the least when it comes to these gases. The study breaks the data down into genres and specific artists.
Underwood not only bests her country music friends, she ranked in the Top 10 on their 2022 Tours With the Smallest Carbon Footprint list. It's an all-genre list, with Ed Sheeran at No. 1, followed by touring acts Chris Brown, Odesza, Steely Dan, Fletcher, Alice in Chains, Blondie, the Doobie Brothers and Underwood, plus Animals as Leaders rounding out the collection.
These carbon output numbers fare well with the "Cry Pretty" singer's love for the earth in general. She has recently unearthed a love of gardening, growing things like bell peppers, turnips, berries, cucumbers and more, and loves living off the land and baking her own breads.
It's in her history — the American Idol star grew up on a farm in Checotah, Okla.
The data collected for the report measures metric tons of carbon dioxide (CO2) for both flight and driving emissions. Underwood contributed 350 metric tons of CO2 for flights and 18 for vehicle driving (on the ground) in 2022.
To put it into layman's terms, the worst offender of emissions is EDM DJ Tiesto, who last year year logged 3,997 metric tons in flights and 201 in driving.
The only other music genre that's more environmentally gentle than country? Classic rock. EDM emits the most greenhouse gases, followed by hip-hop/rap and pop. Country musicians contributed 10,004 metric ton in flight emissions in 2022 and 504 metric tons in driving.
Underwood is out on the 2023 leg of her Denim & Rhinestones Tour with Jimmie Allen now. The tour will wrap on March 17.
PICTURES: See Inside Carrie Underwood's Breathtaking Nashville Mansion
Carrie Underwood and her husband, Mike Fisher, owned a 4-bedroom, 4-bathroom, 2-half-bathroom home in an affluent Nashville suburb called Brentwood. The 7,000-square-foot mansion features a wet bar, fitness center and tennis court, as well as a four-car garage, walk-out basement with heated marble floors and extra appliances, including a sub-zero fridge and wine fridge. That house is where Underwood suffered a devastating fall in 2017.
The couple sold the luxurious home for $1,410,000 in March of 2019, after they moved into the massive dream home that they had spent several years building from scratch.
More From WZAD-WCZX The Wolf