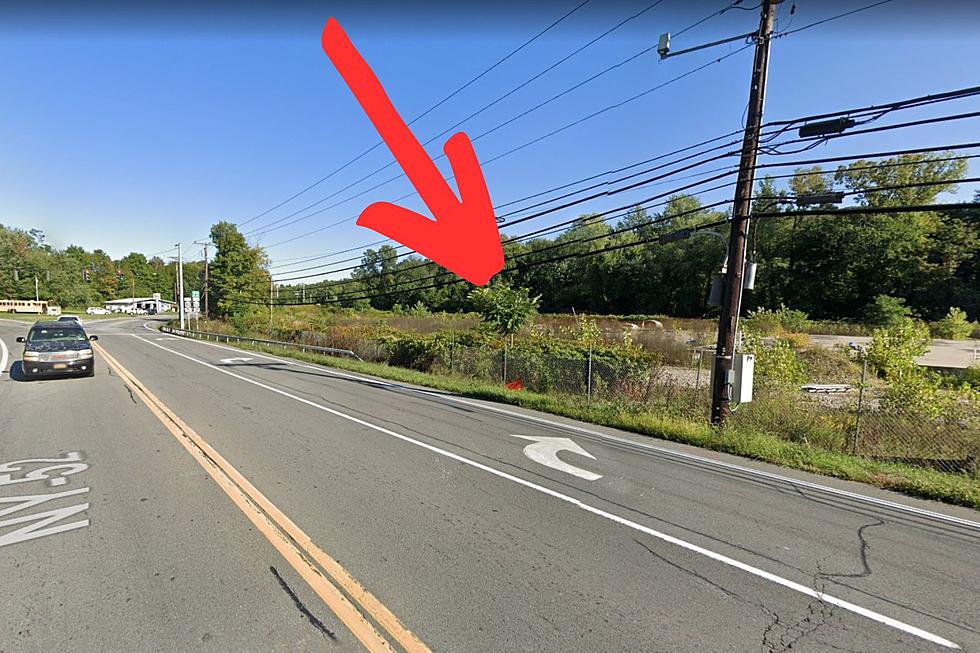 Fishkill, New York's Ugliest Construction Site? Why Is Nothing Happening?
Google Maps/Canva
If you spend any time driving in the Fishkill area you've probably already noticed that one of the Hudson Valley's ugliest construction sites doesn't seem to be getting any better.
It seems like a long time ago that this specific location at the intersections of Route 82 and 52 in Fishkill was supposed to be something and when construction started it looked like it was going to be built rather quickly.
Fishkill's Ugliest Construction Site?
I can remember driving near the location pictured above a while back and seeing construction workers doing their thing almost every day. If I remember correctly, they cleared the site and started pouring concrete and it looked like whatever was in the plans to be at the location was going to happen sooner than later. That was over two years ago and since then nothing has happened.
What Was Supposed to go at the Location?
I've searched and searched and can't seem to find what the original plans were for the location. If you or someone you know has any information on what the plan was for the location, we would love to talk to them. I can't be the only person in the area that's curious as to what is going on! Am I the only one that drives past it on a daily basis and sighs...LOL!
The abandoned construction site is directly across from where the Town of Fishkill recently installed a bronze statue to celebrate Sachem Daniel Nimham. The statue looks awesome but the eyesore across the street is UGLY and Sachem Daniel Nimham deserves a better view!!
If you have any information on the plans for the abandoned-looking site please let us know by sending me an email at CJ@HUDSONVALLEYCOUNTRY.COM. When we find out future plans we will update this article.
Fishkill Honors Chief Daniel Nimham With Bronze Statue
Chief Daniel Nimham statue being cast in bronze.
The 25 Most Intriguing Abandoned Locations in The Hudson Valley
We've compiled a list of some of the most intriguing, unique abandoned relics of the past throughout the Hudson valley that deserve to be explored.
More From WZAD-WCZX The Wolf