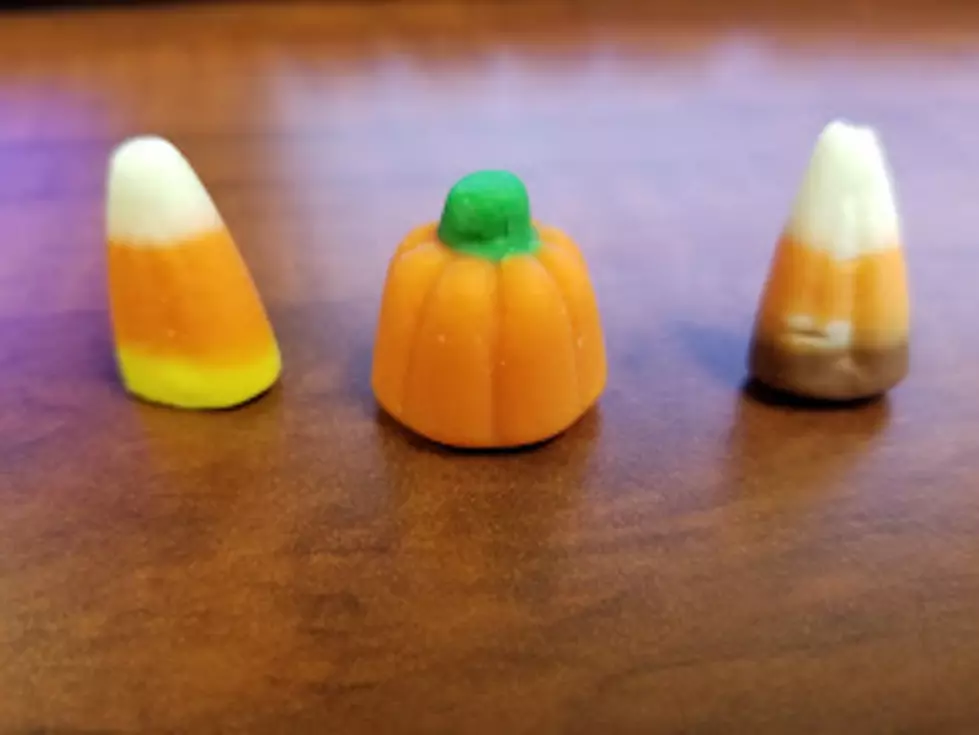 Find Out How to Make Candy Corn
photo by PQ
It isn't Halloween or Fall for that matter without Candy Corn. Here at the station we have been noshing on it for weeks. As a matter of fact we have probably gone through a tub or two since mid August. Let's face it when it come to candy corn you either love it or hate it. And if you love it you can't eat just piece or two.
I am actually one of those people who likes to eat each color on it's own. I also want to go on record that I am not a fan of the various flavors of candy corn. No matter what the shape or the colors I like it to taste like tradition candy corn. I have tried the "Candy Apple" flavor and it is just to fake.
That's funny isn't it? Calling the taste of candy corn fake. How can what it basically just melted sugar re-harden taste fake? Well it can. It can be too sweet or worst have one of those fake tasting "extracts" added to it that just takes it over the sweet meter to the point of "I don't think I can eat that."
It may surprise you to know that you can make your own candy corn So when your ready try out one of these recipes.
Check out Candy Corn Unwrapped to find out about the secret ingredient I never knew was in there.
More From WZAD-WCZX The Wolf