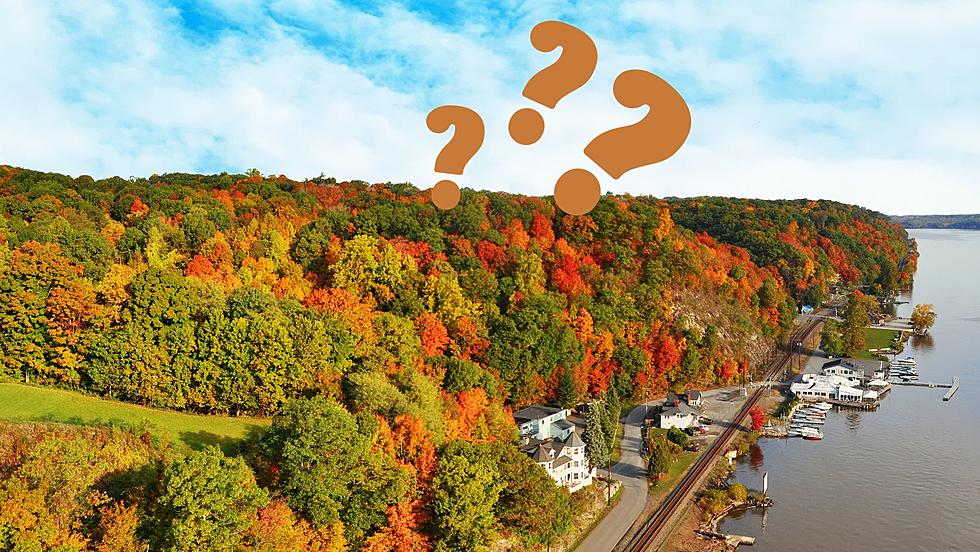 Have The Leaves Already Started to Change in The Hudson Valley?
Canva
It's the most wonderful time of the year, well if you're a fan of fall foliage of course.
The September heatwave has finally broken and the crisp fall air is slowly creeping in throughout the Hudson Valley. According to the National Weather Service, temperatures from here on out will be peaking in the 70s during the day and dipping down to the 50s at night.
And before you know it the leaf peepers will be invading the Hudson Valley. Sure we have a love/hate relationship with our visitors, but at the end of the day, it just enhances living in the Hudson Valley. There's no better feeling than being surrounded by bright yellow, red, and orange leaves right?
With that being said, I Love NY has released its first Fall Foliage report for 2023.
Has Fall Folliage Hit the Hudson Valley?
Unfortunately, if you want to see any changing leaves, you'll have to head further north. According to I Love NY's foliage map most of the state is only seeing a small 5% change, they explain:
New York State's 2023 fall foliage season is underway, with the first signs of the spectacular seasonal colors to come appearing in several regions, including the Adirondacks, Thousand Islands-Seaway, Catskills, and Chautauqua-Allegheny. This is according to the field reports from volunteer observers for the Empire State Development Division of Tourism's I LOVE NY program. Foliage change in other areas of the state will be 5% or less.
In the Catskills foliage spotters saw fall colors appear in Delhi, Bloomville and Hamden and are predicting a 5-15% change with trees showing orange and yellow leaves.
So if you're really craving a leaf-peeping adventure, jump in the car and head to The Adirondacks or Catskills for a quick road trip out of the Hudson Valley.
Need some Hudson Valley fall foliage inspiration? Take a look at some of the gorgeous views you can take in at Gertrude's Nose in Kerhonkson below:
Scenes of Fall Foliage at Gertrude's Nose in Kerhonkson, NY
Check out the bright yellows, oranges, and deep reds peeping through at Lake Minnewaska and Gertrude's Nose.
31 Pumpkin Patches Across The Hudson Valley To Visit This Fall
We came up with a list of 31 popular Hudson Valley pumpkin patches to visit this fall. Which one is your favorite?
6 Hikes To Explore Abandoned Ruins in the Hudson Valley
Coming across abandoned ruins really spices up a hike. Check out these Hudson Valley trails that take you back in time.
More From WZAD-WCZX The Wolf