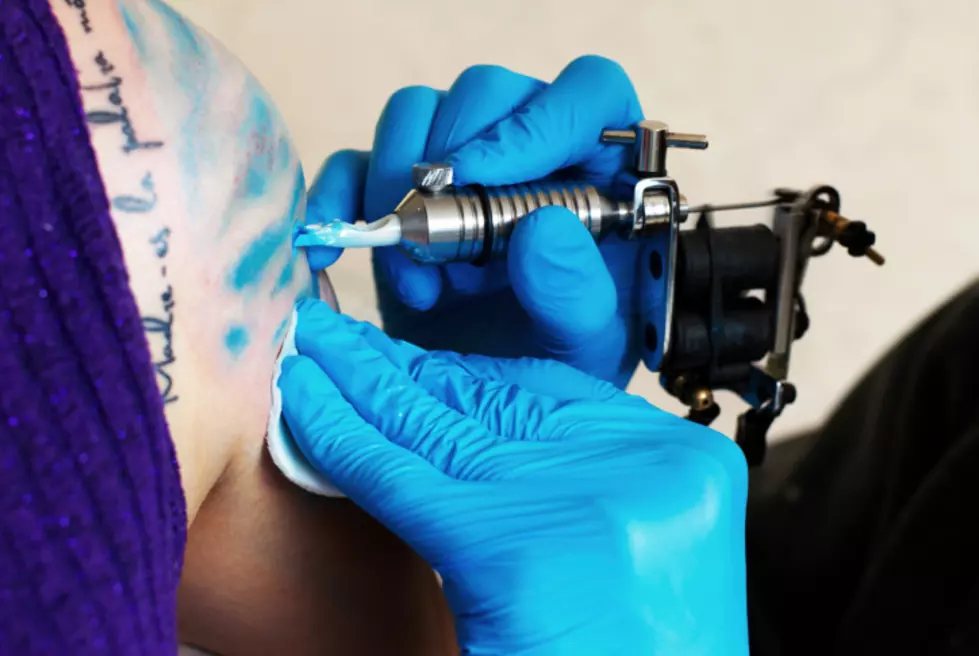 dmitryzubarev
We started our "Erase Your Ex" contest earlier this month and asked anyone that wanted a cover up of a bad tattoo to submit a picture of the ink they didn't want anymore. We got a ton of submissions and narrowed it down to a few and put those few up for a vote and after a week of voting our grand prize winner is Kelly.
Kelly submitted this picture of her tattoo that she wants covered up....
Kelly said in her submission that, "It's not a name- but it is relationship-related... my ex of 7 years always used to call me his "diamond" or "diamond in the rough" so I got this as my first tattoo at age 16 with what I later found out was a cheap tattoo gun off of eBay!! Gross. Please help me get rid of this ugly thing and it's bad reminder of my ex!"
Kelly gets herself a gift certificate for a cover up tattoo with Dermapunct Tattoo, the same place I got to visit a few ago for my own tattoo.
If you haven't seen the great studio over at Dermapunct in the Summerlin Plaza in Wappingers Falls, take a look at this place and if you want to make an appointment call (845) 546-5645.
More From WZAD-WCZX The Wolf