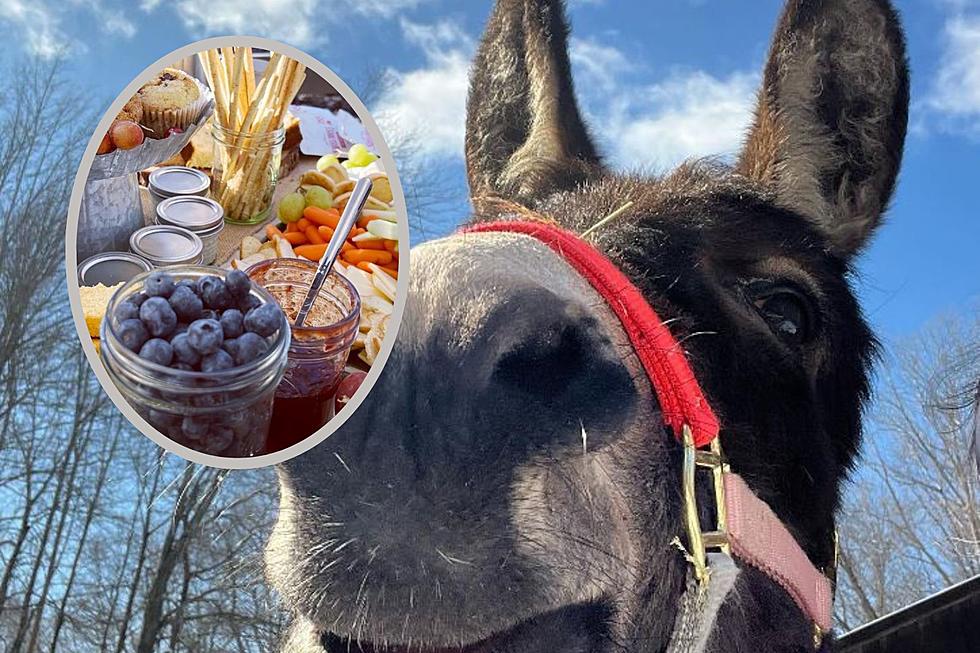 Now This is a Brunch Experience on a Farm in New York
Canva / Hemlock Hill Farm via Facebook
It amazes me every day how many cool opportunities there are in the Hudson Valley to have fun on the weekends. I don't want to age myself but I just don't remember so many interesting experiences being available when my weekends were my own.
For instance back when I was brunching on Sundays you were hard-pressed to find a brunch much less one with an interesting theme or location. Now not only does the Hudson Valley have a large selection for brunch but some of the brunch ideas were unheard of when my friends and I were doing Mimosas on a Sunday. Yes, we had mimosas but chicken waffles had not made it this far north yet.
Enjoy Brunch on a Farm in Montgomery, New York
Just when I thought I knew all the places you could enjoy brunch I recently discovered a new breakfast spot and this one may be the most adorable brunch to date. Hemlock Hill Farm in Montgomery, New York, home to rescue animals living their best lives offers a Brunch with Rescued Donkeys.
Hemlock Hills Farm at 211 Youngblood Road has rescued donkeys, horses, goats, and chickens. And now you are invited to come to enjoy brunch and meet the whole bunch. Hemlock Hill welcomes people to the farm for homemade baked goodies and other treats accompanied by seasonal drinks, coffee, and tea. Plus you will be seated in nose-nuzzling reach from the friendly donkeys that call Hemlock home.
A Place to Have Brunch on a Saturday in the Hudson Valley
The animals can have treats that allow you the opportunity to interact with them. You are also welcome to wander around the farm and meet the other rescued animals who are enjoying their days living on the farm.  Plan to enjoy yummy bites and take lots of pictures. This is a unique experience that will certainly be different from your typical Sunday brunch and it will definitely transport you toward a relaxing weekend.
Host an Event at a Farm In New York
The next Brunch with Rescued Donkeys at Hemlock Hill Farm is next Saturday (March 25, 2023) from 10:30 AM to 12 PM for tickets click here. If you can't make it this time be sure to follow Hemlock Hill Farm on Facebook. They offer these brunch opportunities all year long.
Hudson Valley Therapy Animals go Hiking
Meet the Hiking Therapy Animals of the Hudson Valley
Eleanor Pigby made a splash on social media around the Hudson Valley this week. Turns out she's part of a pretty special team. Get to know Eleanor and the rest of the Pets For Purpose Animal Therapy group of The Summit School in Nyack.
Best Bakeries for Cookies in the Hudson Valley
Best Cookie Bakers in the Hudson Valley
It doesn't matter if you are looking for a traditional cookie or a highly decorated iced sugar cookie the thing you want the most is flavor. When you want tasty dessert cookies that also look amazing hunt down one of these talented Hudson Valley bakers for your next cookie tray. We found cookie makers for you in Orange, Ulster, and Dutchess Counties.
More From WZAD-WCZX The Wolf