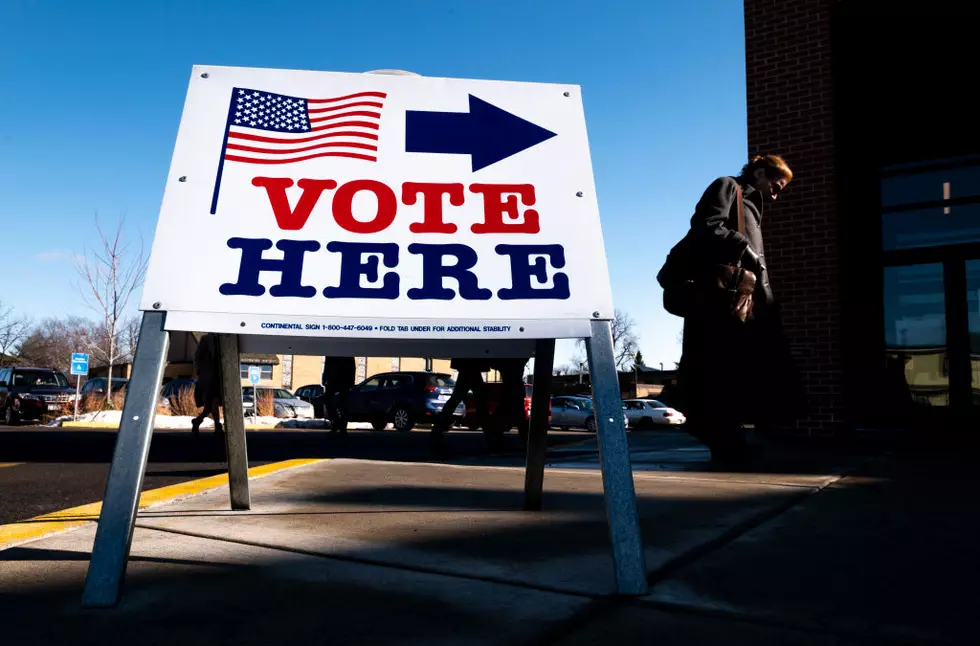 Deadline To Change Political Party For Primary Election Is Coming Up
Getty Images
Election season in New York State is back in full swing and this year there are plenty of local and county-level elections on the ballot this year.
The 2023 New York State Primary Elections are scheduled for Tuesday, June 27, 2023, and that is when members of the various political parties will cast votes for which candidates will represent those polities parties in the General Election scheduled for Tuesday, November 7, 2023. New York has a political party requirement in order to vote in the primary election, you need to be a member of a political party.
If you're already registered to vote in New York and not enrolled in a political party or want to change the party you are a member of, you're running out of time to change your party affiliation.
Deadline for Political Party Change
The deadline to change your political party is Tuesday, February 14th. This applies if you want to change from one party, like Republican to Democrat or Working Families parties for example. This also applies if you are independent, meaning you are not a registered member of a political party and want to enroll in a party. If you're not a member of the political party, then you cannot vote in their primary election.
The process to update your political affiliation isn't difficult to do. You just need to file an updated voter registration form with the Board of Elections. Or, if you have a New York State ID, you can update your registration online at the New York State DMV Website.
How to Register to Vote in New York
This only applies to people who are currently registered to vote. If you're not yet registered to vote at all, you still have until June 17th to register to vote.
Because this year's election is for many local and county level offices, the people who are elected can have a large impact on your everyday life. In Western New York, offices like the Erie County Executive, Erie County Legislature, Buffalo City Common Council, Town Mayors, Town Supervisors, various judges, and more.
For more information about the primary, you can visit the Erie County Board of Elections here, the Niagara County Board of Elections here, or the New York State Board of Elections here.
Top 10 New York Politicians Who Have Been Arrested
The list is long but distinguished
5 Locations That Are Important to Black History in Buffalo
10 Signs Someone Is Rich In Buffalo, New York
How can you tell someone in Buffalo has "stealth wealth"?
More From WZAD-WCZX The Wolf