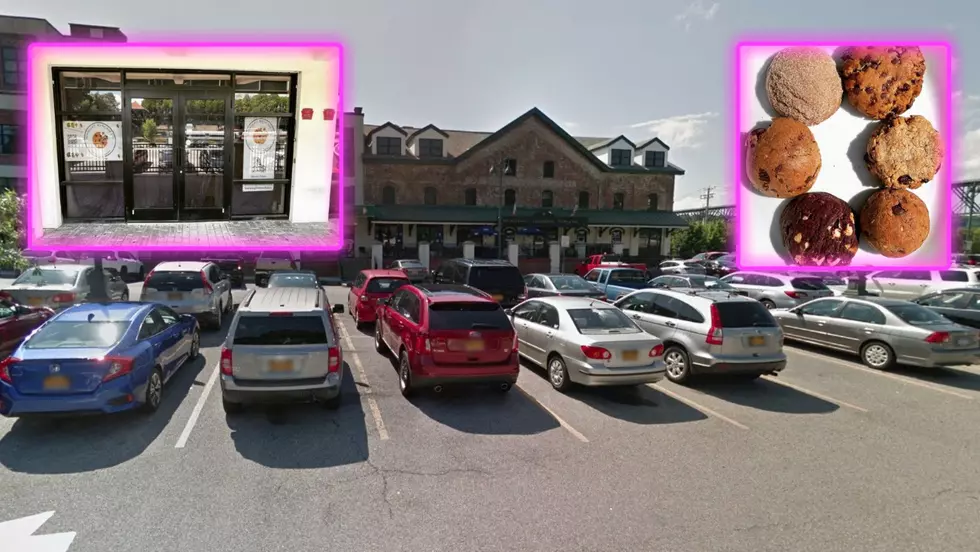 Cookie Delivery Company Gets Poughkeepsie, NY Storefront
Google Maps/Midnight Munchie Co, IG
Looking for a late-night snack? One Dutchess County cookie company is giving you the opportunity to indulge your sweet tooth cravings until the early morning hours.
Midnight Munchie Company hit the streets back in February 2022, delivering freshly baked cookies to doorsteps across the Hudson Valley. Not only will they continue their delivery service, but now they have a storefront.
This week Midnight Munchie Company announced their first storefront location at 35 Main Street in Poughkeepsie.
Cookie Delivery!
We reached out to the folks at Midnight Munchie Co. to learn all about their new storefront and get the answers to some burning questions. I know I can't be the only one who wanted some clarification, will Midnight Munchie Co still deliver fresh baked cookies?!
Of course. They tell us "We will still be delivering cookies we will also be accepting orders later now. Our delivery zones are going to change though."
Late Night Cookies, Anyone?
Now that they have a location near Mahoney's will they be open late night after a couple of drinks and dancing next door (à la Amici's late night pizza window from back in the day) ?
Yes, We will be open till 2am(demand permitting) when the store open.
Speaking of opening day...the Midnight Munchie team is hoping for an October 1st grand opening.
The Midnight Munchie team also tells us that the response to their cookie delivery service "has been amazing," adding that "the storefront wouldn't be possible without all the support we received and continue to receive from our Munchie Monsters."
Midnight Munchie co. offers an array of sweet treats from cookies to brownies to ice cream cookies sandwiches and, my personal favorite, churros. To place your order for cookie delivery and become a Munchie Monster visit Midnightmunchieco.com or check them out on Instagram @midnightmunchieco.
18 Hudson Valley Bakeries With the BEST Black & White Cookies
From Kingston to Poughkeepsie, to Ellenville and Newburgh. We've got the B&W cookie map covered for you. Who's down for a Hudson Valley Black and White Cookie road-trip-taste-test?
33 of The Most Popular Ice Cream Shops in the Hudson Valley
Ice Cream shops across the Hudson Valley are preparing for opening day and the warm weather rush. Did we mention your favorite spot? Let us know who we need to add to the list.
10 Delicious Donut Shops To Visit in the Hudson Valley
Every day is National Donut Day at these 10 donut shops across the Hudson Valley!
More From WZAD-WCZX The Wolf