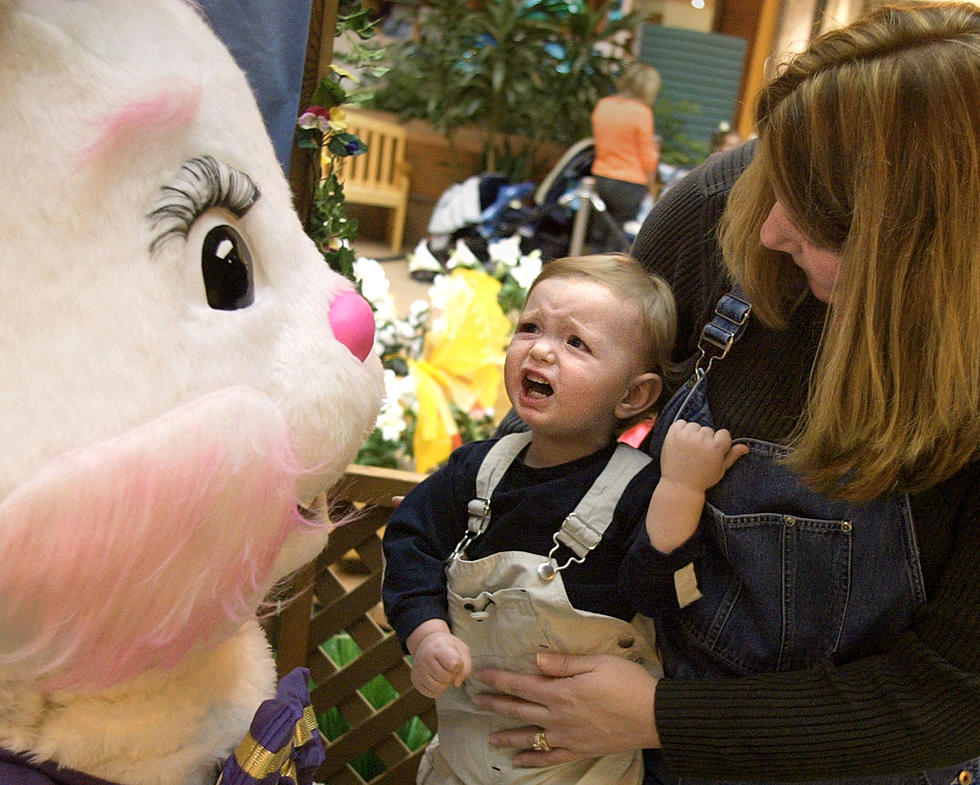 Bunny Cares For Children With Special Needs Coming to the Poughkeepsie Galleria
Getty Images
If you have ever taken a child to have a picture taken with the Easter Bunny, you know about the long lines, the crying children, the stressed parents, the echo of all the different voices, and the bright lights to capture the best picture possible.
For most families, these can be annoying but tolerable. However, for families whose children have special needs, who may not be able to handle the noise, the lights, and the long lines, photos with the Easter Bunny may simply not be an option for them.
But not this year, because the Poughkeepsie Galleria will once again be participating in 'Bunny Cares', courtesy of Noerr Programs, Autism Speaks, and Ability Path.org, before the mall opens this Sunday, March 18, from 9 to 10:30.
Bunny Cares allows children with special needs and their families to enjoy a photo session with the Easter Bunny. Extra care has been taken to address the special needs of children he sensory, physical and other developmental needs of children so they can enjoy the visit and their families will have photos to put in everyone's Easter basket.
If you or someone you know, is interested in this program, click here to pre-register.
More From WZAD-WCZX The Wolf