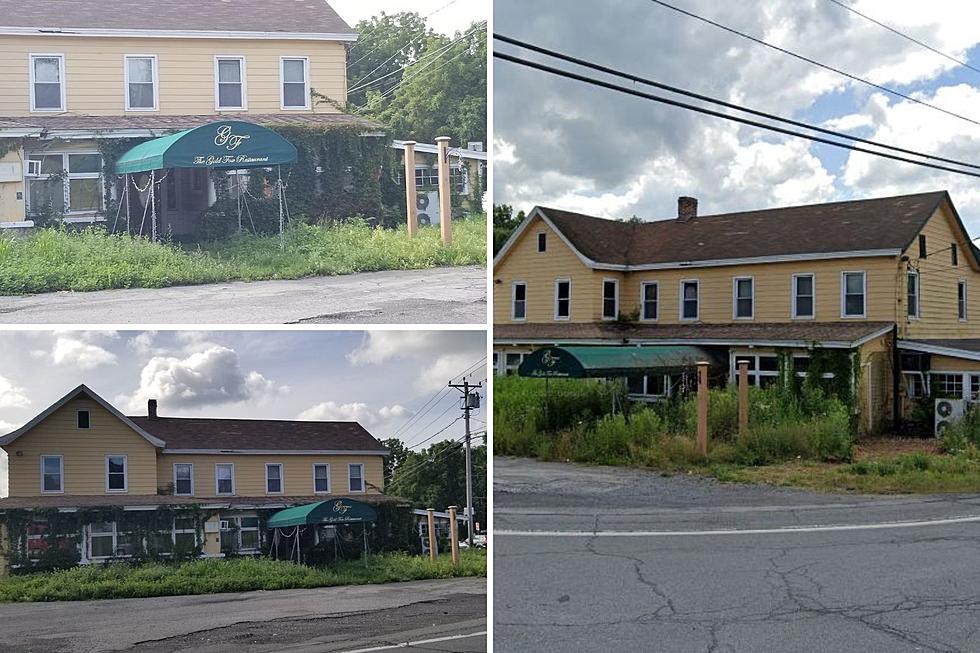 This Building is Still Empty In Gardiner, New York
Canva / Google / PQ
If you live in one place long enough you will see many businesses come and go. What always makes me curious is when you see a business go and then another business doesn't take its place. I realize there can be reasons that buildings stay empty but as a passerby, this one seems like a great location.
As long as I have been traveling to and through Gardiner, the corner of Route 208 and Route 44/55 has had a restaurant. It seems like a great place to have one. The intersection there also called Irelands Corners is well-traveled. Of course, if everyone is just driving by and not stopping in that could be a problem.
What is Happening to the Old Restaurant Building on Route 208 in Gardiner?
When I first started traveling the road the restaurant on the corner at 600 Route 208 in Gardiner was called Benson's. Then at some point, it became the Blue Fox. I knew people who loved Benson's. It was their go-to restaurant. I will admit I don't know much about the Blue Fox.
Blue Fox Restaurant Google View from 2012
Anyway, the reason I bring this up is I didn't realize how much time had passed since there had been a restaurant open there. I travel through there about once a week and last week I was stopped at the light and realized I could not remember the last time a restaurant had been open in that spot.
How Long Has 600 Route 208 in Gardiner Been Empty?
I looked through Google and social media to try and find information about when Blue Fox closed or even when Benson's closed. I wasn't successful at finding any information except an old Zillow Listing. I did however realize that at some point while this building has been closed they have had time to redo the Mobil Station.
Blue Fox Restaurant Google View August 2018
According to the listing the building which still carries the Blue Fox logo on the awning is off the market and was last sold in January 2019 for $600,000. So other than an old real estate listing and some Google pictures, there isn't much to find on the internet regarding what may or may not be happening to the old Blue Fox Restaurant building.
Blue Fox Restaurant Google View July 2022
I am pretty sure if you live in Gardiner you probably know more of the story. I find that most people in a community know what's happening while the rest of us are left guessing because we haven't actually asked anyone who might know. I think that will be my next step but please share anything you might know and I will update this article.
Great Places to Eat Out in the Hudson Valley
Hudson Valley Restaurant Perfect for Date Night
Treat yourself to a romantic dinner at one of these unsuspecting Hudson Valley Restaurants. They offer the perfect combination of food and drink with a dining experience that feels intimate. I like to say these places are hiding in plain sight. You know them, you may even drive by them and now it is time to stop in for a romantic dinner date. From Kingston to Rhinebeck to Cornwall, and a few places in between it will be hard to decide you may need to visit all of them to pick you favorite.
Newburgh New York Water Front Restaurants
It has boats. It has entertainment and boy does it have an amazing selection of food and drink. Take in the beautiful Newburgh Waterfront on the historic Hudson River while enjoying top-shelf food and drink. Fine and casual dining with a backdrop of the Hudson River from the Newburgh Beacon Bridge to the north and Bannerman's castle to the south. Watch the river and the boats go by while enjoying every type of food you can imagine from pizza to seafood to steaks to barbeques even tacos you can have it all at these Newburgh Waterfront restaurants.
More From WZAD-WCZX The Wolf