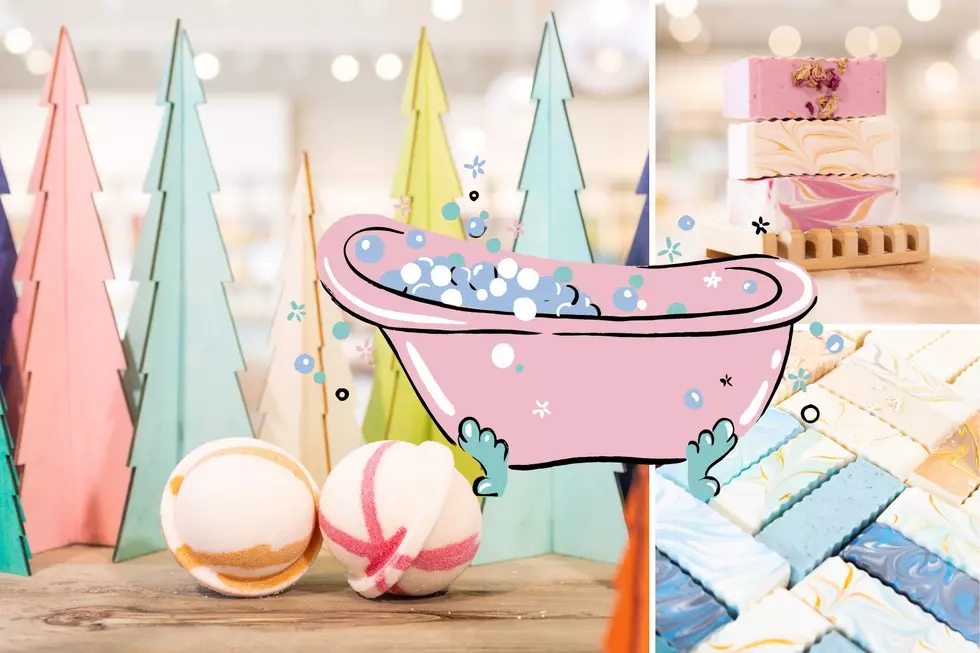 New Store In Kingston Will Have You Smelling Good
canva / Buff City Soap via Facebook
Growing up did your Mom keep a bar of soap in the bathroom that wasn't for use? It sat in a dish alongside the sink and was never allowed to be touched by water or your dirty hands. My Mom had one she always called the guest soap but guests never used it.
Enter Buff City Soap. I had never heard of them before they open on route 9 in Poughkeepsie but I know this would have been my Mom's go-to store for guest soap. Just looking through the pictures on their social media I am recalling all the guest soap I grew up with we even had a bar in the Kitchen from William Sonoma.
Buff City Soap Opens a Location in Kingston, New York
The difference between my Mom's guest soap and the soap at Buff City Soap is that the Buff City Soap folks want you to actually use the soap and come back for more. And now you don't only have to shop in Poughkeepsie because there is now officially a Buff City Soap in Kingston.
Buff City Soap makes their soap daily and they are happy to blend something for you according to the description.
fresh soap, handmade daily, so you can smell wonderful. Frustrated by commercial soaps' harsh chemicals, detergents, and animal fats, we set out to create a better way! Buff City Soap — delightfully scented plant-based soaps, handmade daily, in each of our local Soap Makers (Buff City Soap via Facebook)
I will be venturing to the new Buff City Soap to discover what they offer and hopefully, I can whip up a soap scent for the holidays that will make everyone think I have been baking Christmas cookies all day.
If you want to whip a bar or two head to the Buff Ciy Soap nearest you they are in Poughkeepsie at 2609 South Road Crossing, 30, and now in Kingston at 1153 Ulster Ave, Kingston, NY 12401.
We may be adding new stores but we have said goodbye to a lot of business too.
Hudson Valley Says Goodbye To Over 100 Businesses
Hudson Valley Retailers Will Be Closed on Thanksgiving 2022
Major retailers across the nation are closing their doors on Thanksgiving. Plan your shopping accordingly, and learn which Hudson Valley stores will be closed.
12 Stores Open on Thanksgiving 2022 in New York State
Some major retailers who
will be open
on Thanksgiving in 2022, here in New York State.
More From WZAD-WCZX The Wolf