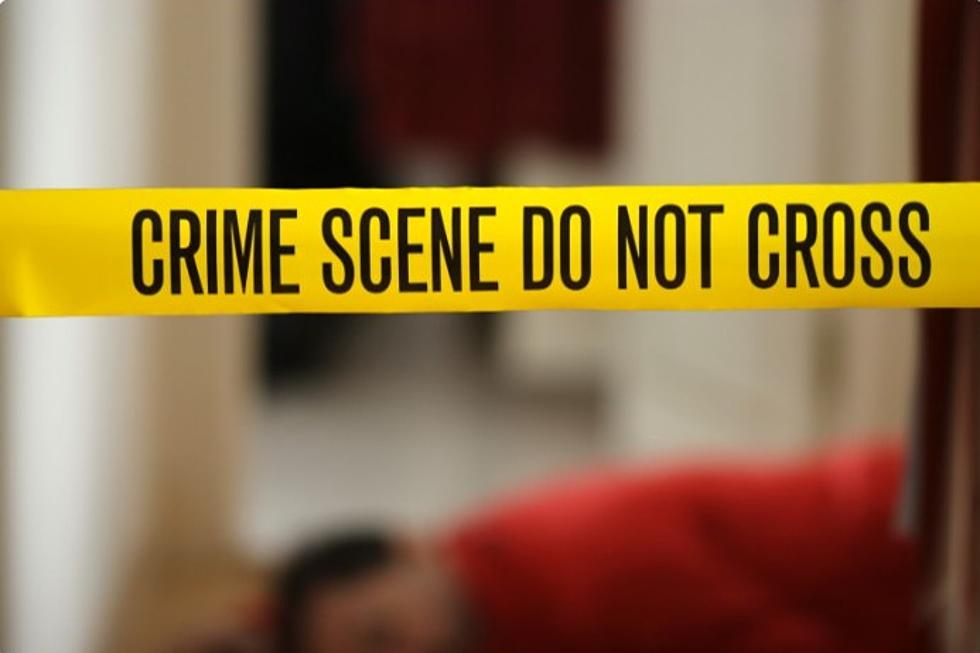 'Broken' System Leads To Upstate New York Father's Murder
Canva
A Hudson Valley man is accused of killing his father. Officials are blaming a "broken" system."
On Friday, the Ulster County DA's office announced a Kingston man was indicted following the death of his father.
Ulster County Grand Jury Indicts 29-Year-Old Kingston Man
An Ulster County Grand Jury indicted 29-year-old John Arceri of Kingston for murder in the second degree and strangulation in the first degree.
John is accused of killing his father, Ram D. Arceri, on the afternoon of February 10, 2023, at approximately 1:50 p.m. in the Town of Rosendale.
Arriving officers found Arceri unresponsive. He was transported to Health Alliance Hospital in Kingston, where he was later pronounced dead, according to the Ulster County Sheriff's Office.
For all the news that the Hudson Valley is sharing make sure to follow Hudson Valley Post on Facebook, download the Hudson Valley Post Mobile App and sign up for the Hudson Valley Post Newsletter.
John was found a short time later by detectives from the Ulster County Sheriff's Office while walking on Route 32, less than two and a half miles away.
Ram Arceri's cause of death was determined to be asphyxia due to ligature strangulation, police say.
Family Says Ulster County Murder Suspect Suffered From Mental Health Issues
John suffered significant mental health issues for most of his adult life, according to his family.
"Ulster County's Mobile Mental Health Unit had been at the home on multiple occasions including on the day of the homicide. A Mobile Mental Health Unit left the residence, while an argument was occurring inside, less than fifteen minutes prior to the homicide," the Ulster County DA's office stated.
The night before the homicide, John was taken to Hudson Valley Health Alliance Hospital pursuant to Section 9.41 of the New York State Mental Health Law by members of the Kingston Police Department in response to a disturbance call at a local Kingston business.
He was released the same night and traveled to the Town of Rosendale.
"The way our mental health care system appears to be functioning now seems to be offering our community members too little too late—we cannot be sending out mental health services for the first time when an individual's mental health has deteriorated to the point of an emergency situation," Deputy Chief Assistant District Attorney Elizabeth Culmone-Mills said. "This system is broken, and it will take a multi-agency effort to truly implement the changes that are needed to prevent these crimes".
Upstate New York's 20 Best Places To Live For 2023 [RANKED]
Money Inc.
has dug in and determined the 20 best places to live in Upstate New York based on the most important factors that lead to a high quality of life. From Buffalo to Rochester to the Finger Lakes and the Greater Capital Region - you will find many of the communities you know and love represented on this list based on all they have to offer. Factors like affordable cost of living, great employment opportunities, and just fun stuff to do all contributed to the best of the best Upstate!
Nearly 40 Children Have Recently Gone Missing From New York State
25 Must Try Hudson Valley Dining Experiences
We compiled a list of 25 great dining experiences that you should try in the Hudson Valley!
Did You Know? Over 100 Fun Facts About the Hudson Valley
Did you know that Lucille Ball made her stage debut in the Hudson Valley? How about Philadelphia Cream Cheese wasn't invented in Philadelphia, but in Orange County? Or that a mansion in Dutchess County inspired the expression "keeping up with the Joneses?" Find out about those and over 100 other fun facts about the Hudson Valley.
More From WZAD-WCZX The Wolf