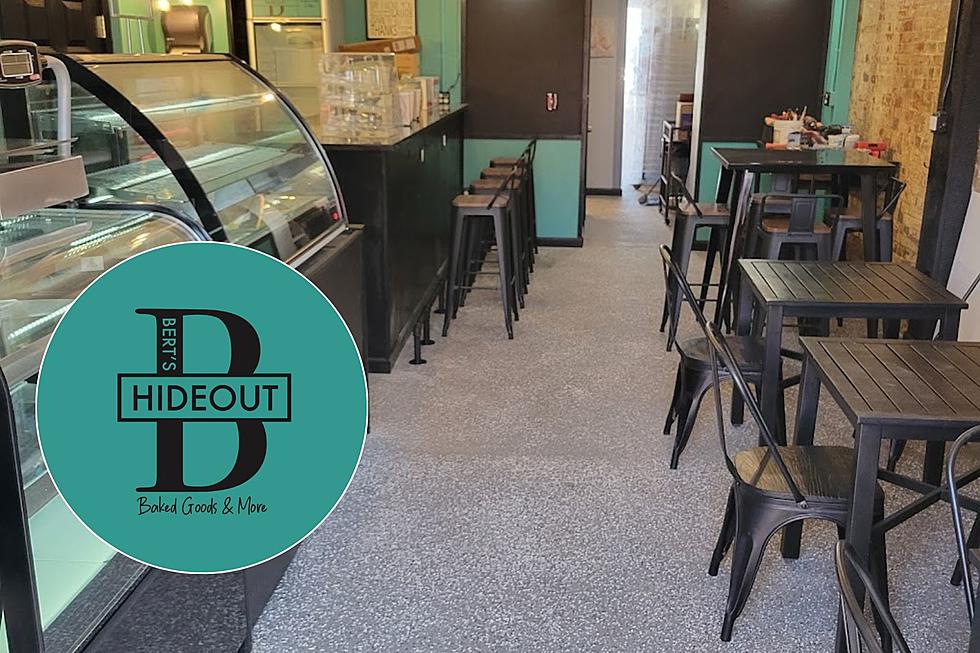 The Secret Is Out: Fishkill's New 'Hideout' Opens For Business
Bert's Hideout
As that infamous Semisonic song goes, 'every new beginning comes from some other beginning's end' - and that's exactly what happened with an establishment in Fishkill, NY that recently decided to close up shop to reinvent themselves.
In an effort to expand both their customer base and their menu, Bert's Bread House is now Bert's Hideout, and officially open for business in the Village of Fishkill.
Bert's Bread House Fishkill Rebrands to Bert's Hideout
Back in 2019, a new business popped up on Robinson Street in Fishkill called Bert's Bread House, and for the past several years has been serving up cakes, cookies, breads, pastries, breakfast and lunch sandwiches and various types of coffees too.
Back in December, Bert's posted about New Year's Eve celebrations, and notified customers they would be closing for a couple of months for renovations. Fast forward to April, when posts began popping up on their social media again under what appeared to be a new name, Bert's Hideout.
We're counting down the days until we can officially open our doors and show you everything we've been working on. But for now, here's a sneak peek! Get ready to step into our cozy new space this May and join us for sweet and savory dishes paired perfectly with coffee, wine, and beer. We can't wait to welcome you into the hideout!
They've expanded the seating in their Robinson Street Fishkill location (still the same spot), softened the lighting, and shared that the all-new space is the perfect place to indulge in your favorite treats and beverages, catch up with friends, finish a work project, or relax with a good book and a latte' - did we also mention they're serving up beer, wine and hard cider now, too?
The owners shared that the customer response has been very good, and that many original customers from Bert's Bread House have returned, and new customers are discovering them as well!
What Makes Bert's Hideout Different?
In speaking with the owners, Bert and Diane Premuto, they shared that the change was made to expand their customer base in a unique way by offering baked goods and an expanded savory menu that now includes wine, beer, and hard cider.
Thinking that the idea of a 'boozy bakery' was a unique one, I asked where the concept came from when making the change to The Hideout?
The concept actually came from my wife who thought serving coffee with baked goods and adding the libations would be something different. We are not a restaurant, more of a Bakery/Cafe that offers baked goods with savory noshes or a light meal.
For anyone that may have visited Bert's over the years, perhaps you tried, or at least caught a glimpse of those giant pretzels they had on the menu. My daughter and I are both thrilled to know that those are still available on the new Bert's Hideout menu.
The most exciting part of this new venture, according to Bert himself, is the 'new savory menu together with our later hours.' The expanded hours in the afternoon and evening have allowed them to serve a community they didn't back during the Bread House days.
Bert's is a cozy, laid back atmosphere that is comfortable for people to enjoy. If it is a loaf of bread,  a focaccia pizza or just a glass of wine or beer there is something for anyone to enjoy.
Hudson Valley Can't Live Without These Foods and Drinks
We asked our listeners, "What Food and Drink Could You Not Live Without?" And we got your answers!
Upstate NY Creator Builds a LEGO Replica of Stewart's Shops
More From WZAD-WCZX The Wolf