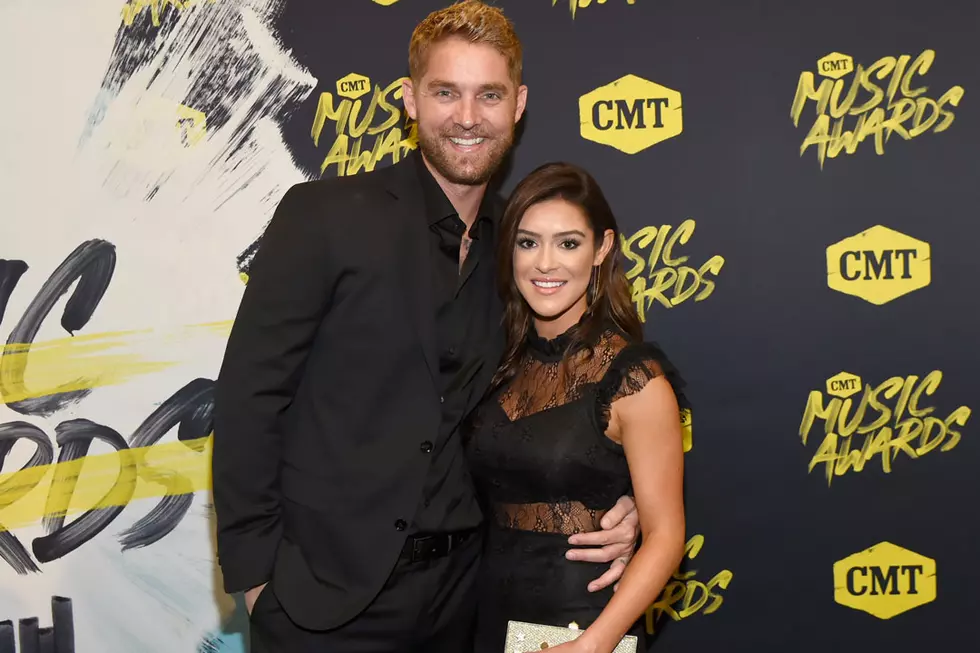 Brett Young Is Writing a Song to Perform at His Wedding
Rick Diamond, Getty Images
Brett Young's heartfelt "In Case You Didn't Know" became the unofficial wedding song of the year in 2017—and while it probably won't make an appearance during his own wedding ceremony, Young is writing a special song in honor of the big day.
Ahead of his performance at Country Jam 2018, Young reveals that he is planning to sing one song at his wedding, an original track inspired by his wife-to-be Taylor Mills and the day they will say "I do."
"I want to write something specific to the day," he says of the song, that has "yet to be written."
While Young is working on a thoughtful song that will encapsulate that momentous day in his life, many of his fans have used his chart-topping hit to help tell their own stories. The country star is honored to be a part of people's lives in such a personal way, and is touched when fans share that "In Case You Didn't Know" was played during their proposal, or that they chose it for their first dance as husband and wife.
"The coolest ones are the couples that have reached out and gotten engaged at a show to that song. I think that's really special," he expresses. "When you write a song that ... people want to connect to the most important day of their lives, I think that's when it gets really special."
Young met Mills in 2008 while she was attending Arizona State University. He popped the question at the Graduate Hotel in Oxford, Miss. in February of 2018, and the couple plans to wed later this year.
He has a hectic touring schedule until then, helping to hold down the fort on Thomas Rhett's Life Changes Tour as an opening act until the trek wraps on Oct. 27 in Sacramento, Calif. He's currently working on his second album that could see a single release in late summer.
See Pictures of Brett Young and His Fiancee at the Billboard Music Awards
Brett Young's "In Case You Didn't Know" Is a Gut Punch
More From WZAD-WCZX The Wolf