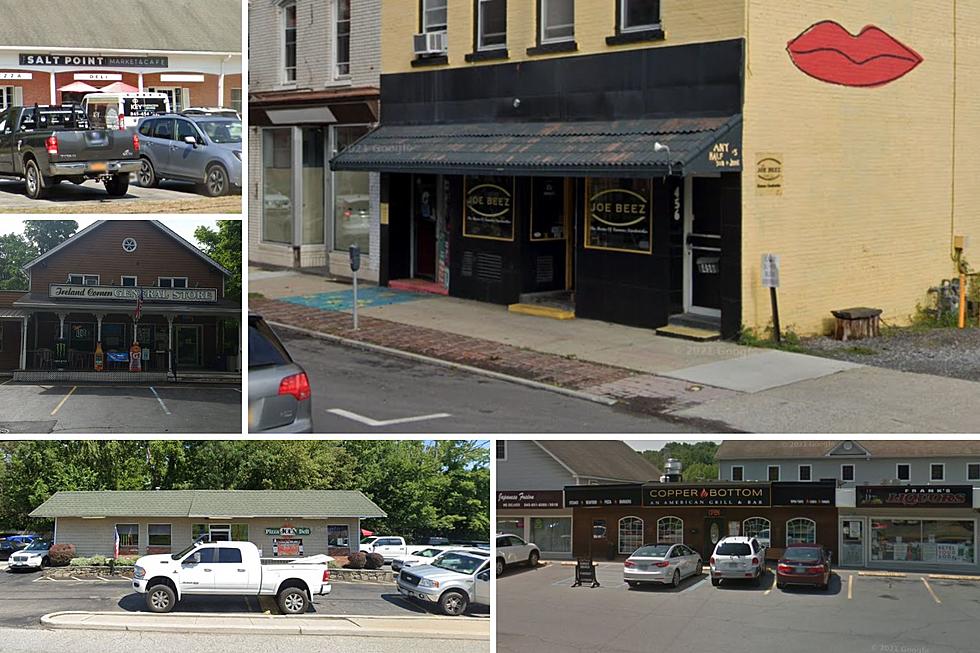 10 of the Best Places to Get Lunch in the Hudson Valley That You've Never Heard of
Google Maps
Here are some of the Hudson Valley's best-kept lunch "secrets"! Did we miss any?
Meal planning can be one of the hardest tasks we all have to deal with on a regular basis, right? It can be daunting having to come up with something to eat for all three of the meals we are supposed to eat every day. It's even worse if you have a family to prepare for each day. Honestly out of the 3 meals I often find myself skipping lunch a lot of the time because I always forget to pack it....LOL!
Stop Skipping Lunch
Lunch is probably the most skipped meal in a day for many of us, why I'm not sure, so instead of skipping lunch today why not try out some of these great places that many in the Hudson Valley are raving about?
Don't be shocked if you've never heard of some of the places that were suggested to us after we asked on Facebook, "What's your favorite place to grab lunch in the Hudson Valley?" Not only did hundreds of Hudson Valley foodies give suggestions they also gave us a menu suggestion if we go.
Honestly, I didn't know a majority of the restaurants that were suggested but according to many food lovers across the Hudson Valley, they are well worth the trip for a great meal. Below you will find 10 of the Hudson Valley's "best places to grab lunch that you've never heard of."
If we missed a place that you'd like us to add please let us know through our station app above.
Hudson Valley's Best "Secret" Places for Lunch
10 of the best places to get lunch in the Hudson Valley that you've never heard of
12 of the Hudson Valley's Favorite Places for Breakfast
12 of the best places to grab breakfast according to Hudson Valley "Foodies".
7 Restaurants the Hudson Valley Wants Back
These restaurants have come and gone but some Hudson Valley residents would love to see them come back.
More From WZAD-WCZX The Wolf