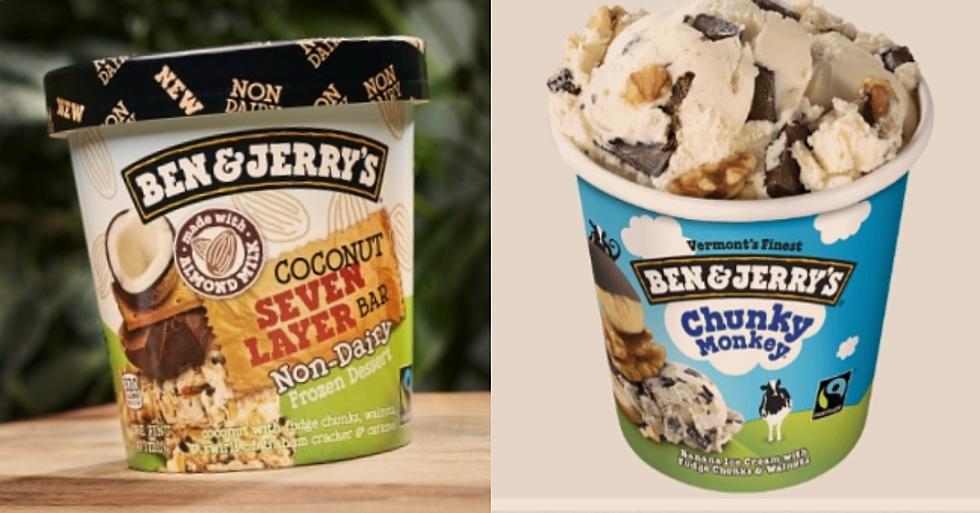 Ben & Jerry's Ice Cream Recalls Two Popular Flavors
Ben & Jerry's
The Food and Drug Administration released in a statement that flavors Ben & Jerry's Coconut Seven Layer Bar bulk and Ben & Jerry's Chunky Monkey are being recalled because "they may contain almonds, Brazil nuts and hazelnuts."
Almonds, Brazil nuts and hazelnuts are not on Chunky Monkey and Coconut Seven Layer Bar ingredient list or allergy information list.  People with nut allergies could suffer sever allergic reactions if they come into contact with either of the products.
The recall for the Coconut Sever Layer Bar is for the 2.4-gallon tube with the UPC code of 076840104246 and a best buy date code of SEP1520BJ4.
The recall for Chunky Monkey is also for the  pint tub with the UPC code of 076840100354 and best buy date codes of AUG2820BH2, AUG2920BH2, or AUG3020BH2.
If you have purchased the products you're asked to call 833-236-1237.
As of today no one has effected by the product, according to the FDA. The recall all started after an "undeclared nut" was found during production.
Read more:
BONUS VIDEO
More From WZAD-WCZX The Wolf