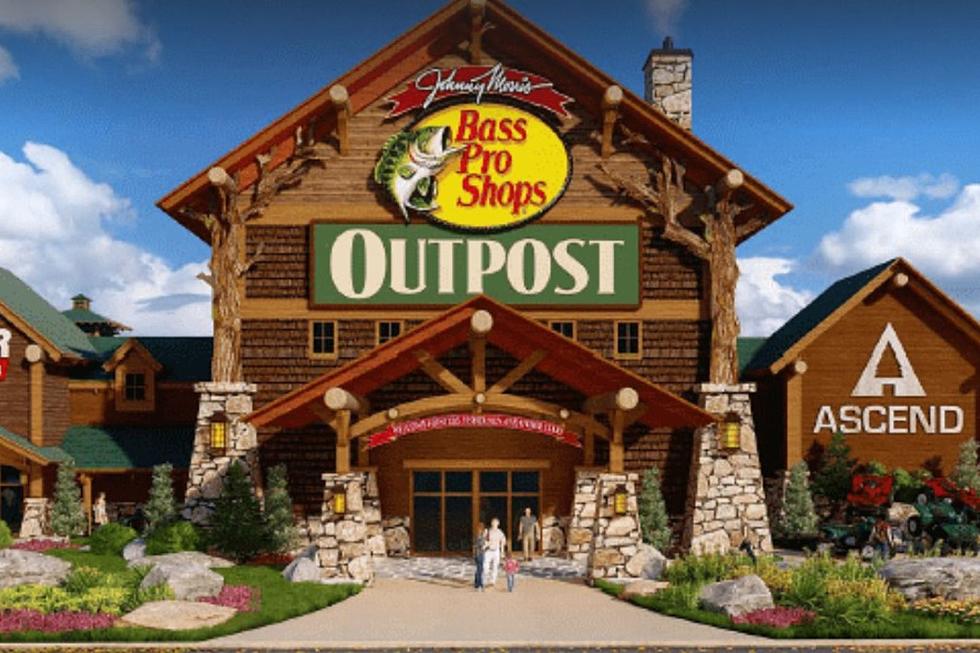 Bass Pro Shop Adding 4th New York Store
Bassproshop.com
Bass Pro Shop/Cabela's is planning to open a 4th New York location but has the Hudson Valley been left out of the expansion?
If you consider yourself an outdoor person and you enjoy fishing, hunting and all that nature provides, you've probably heard about Bass Pro Shops store before. Right? Not only is a Bass Pro Shop store a great place for outdoor enthusiasts to get geared up for the outdoors, but they also do an amazing job when it comes to Christmas time.
If you live in New York and have tried to find a Bass Pro Shop you already know that we don't have many of these outdoorsmen "dream stores"! Currently, there are only 3 stores in New York but it looks like that's about to change.
Bass Pro Shops/Cabela's Add 4th New York Store
A new 70,000-foot Bass Pro Shop store is reportedly going to land in the Clifton Park area near Albany, New York according to WRGB. The new store will join 3 other existing locations in Utica, Auburn, and Cheektowaga, New York and once it opens it will employ around 115 people. The proposed location of the new store is at the site of a former car dealership near Clifton Center Road and is expected to open in 2024.
The 4th location is great news for folks up north but what about us outdoor fans in the Hudson Valley?
Outdoor Stores in the Hudson Valley
Unfortunately, we are about to lose one of the Hudson Valley's favorite outdoor stores with the closing of Northern Dutchess Archery in Red Hook. Currently, we do have a couple of great stores to shop for the outdoors in the area including Kenco in the Kingston area and Thruway Sporting Goods in Walden, two great stores but for some, both are a far drive so NOW would be a great time for a Bass Pro Shop in the Hudson Valley
Bass Pro Shop Store in the Hudson Valley
If they were to bring a store to the Hudson Valley where do you think it should go? Dutchess County has numerous vacant locations that would be a perfect fit including the old Plant Depot location on Route 9 in the Wappingers Falls, Fishkill New York area.
Ulster, Orange, Sullivan, and Putnam Counties all have vacant areas that could be a perfect fit for a Bass Pro Shop store, right? Let us know where you think the 5th New York store should be built. Call or text us through the Wolf Country app.
The Wolf Rack Gallery 2022
Thank you to everyone who took the time to send in a photo. Perfect Exteriors and Kenco Outfits along with all of us here at the Wolf take pride in the fact that you shared your photo with us. We are honored to be able to spotlight you in the Wolf Rack Gallery for 2022.
15 of the Hudson Valleys Favorite Places for Lunch
Some of the Hudson Valley's favorite places to have lunch.
More From WZAD-WCZX The Wolf