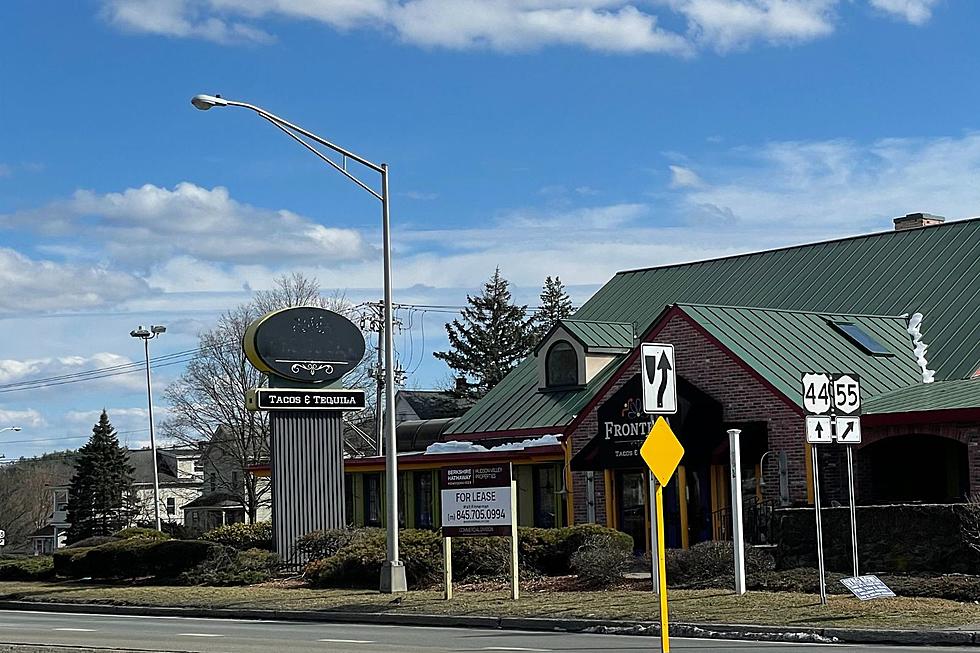 Authentic Mexican Restaurant in Poughkeepsie Up for Lease
CJ
What started as a temporary closure, has seemed to have changed. A popular Poughkeepsie restaurant has seemed to officially have closed its doors.
Back in January, we told you that one of Poughkeepsie's biggest Mexican restaurants suddenly closed its doors temporarily after a fire reportedly did some damage to the kitchen area of the restaurant.
The restaurant posted this message on Facebook,
"Attention Customers: We will be temporarily closed due to a fire in the kitchen, please stay tuned until further notice. We apologize for the inconvenience. We will keep the Facebook page updated on any details. Thank you all, see you until further notice."
Frontera Tacos & Tequila
Frontera, located at 842 Main St, Poughkeepsie, was quickly becoming one of Dutchess County's most popular Mexican restaurants before the closure with fans sharing on social media how much they loved the food and service at the restaurant.
As news of the temporary closure started to spread, fans began sharing well wishes to the owners. "I am so very sorry, Good luck to you. I hope you reopen soon ..."
Unfortunately, it appears that they won't be reopening after all.
Frontera Closed for Good?
After driving past the restaurant yesterday, I noticed that something had changed since the last time I drove by. The letters on the big sign in front of the restaurant had disappeared and a "FOR LEASE" sign had appeared.
Here is what it looks like now...
Unfortunately, Frontera didn't last very long after they opened filling the void left by Uno's Pizzeria which closed a few ago, but the location is a prime, high-traffic spot, and now that it's available for lease, let's hope that a new restaurant will open soon!
We did reach out to Frontera and asked what happened and if they had any plans to open in another location or not but haven't heard back from them. When we do we will update this article.
15 of the Hudson Valleys Favorite Places for Lunch
Some of the Hudson Valley's favorite places to have lunch.
12 of the Hudson Valley's Favorite Places for Breakfast
12 of the best places to grab breakfast according to Hudson Valley "Foodies".
More From WZAD-WCZX The Wolf