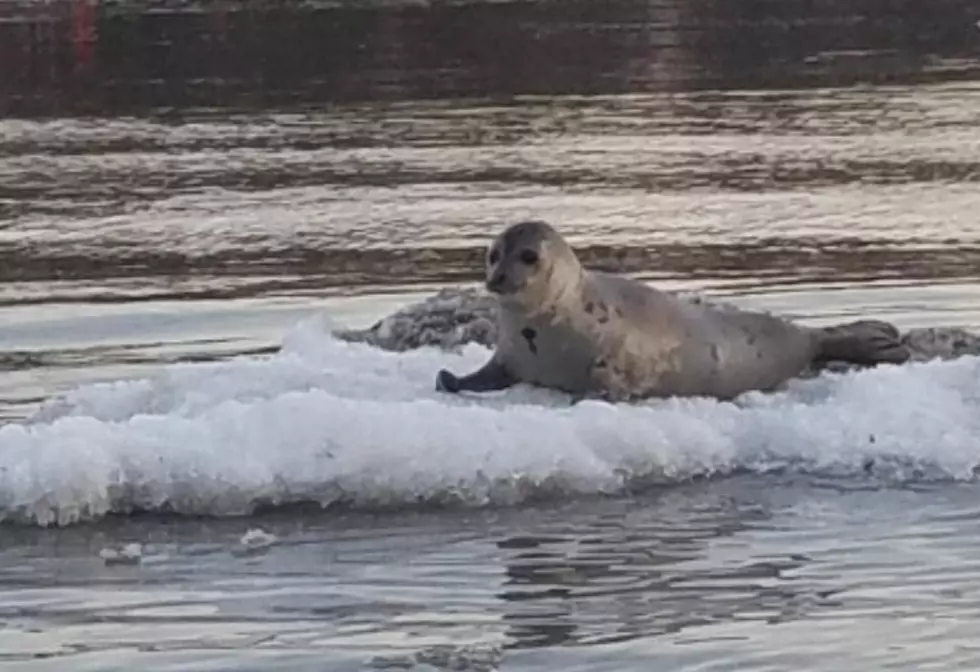 Another Seal Spotted on the Hudson River
DEC/Todd Rutecki
I think it's safe to say that seeing seals in the Hudson River isn't common. According to the Department of Environmental Conservation young Harp seals are known to head up the Hudson looking for food. While not impossible, still not common for us to see.
However, even they think this latest seal excursion is a little far.
Last week we found out that a seal was sunbathing on the Hudson, right here in the Hudson Valley near Vanderbilt Mansion in Hyde Park.
On Tuesday, March 19th the DEC reported that another seal was found a little further up north.
The DEC shared photos on their Facebook page of a seal hanging out on a piece of ice a south of Albany on the Hudson.
We're wondering if it's the same little guy or girl who was sunbathing at Vanderbilt? Either way, with all the talk of a 14 foot monster sturgeon in the Hudson River I'd much rather have a run in with a Hudson River seal.
Read more:
BONUS VIDEO
More From WZAD-WCZX The Wolf