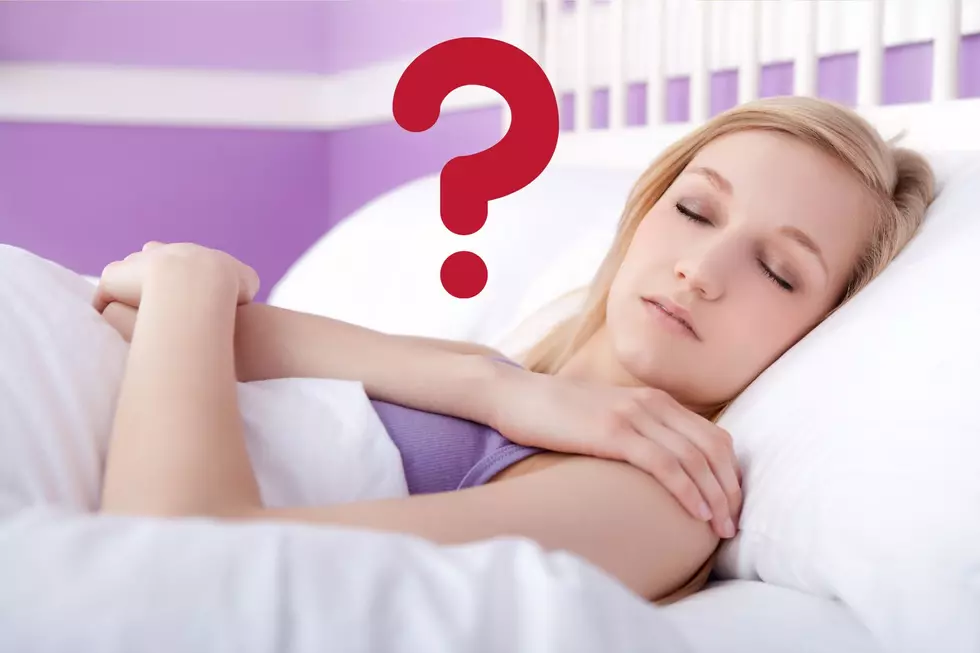 10 PM is an Unreasonable Bedtime for a 16 Year Old?
Canva
My daughter says YES!! What do you think?
One of the hardest things for many of us is being a parent, right? So many responsibilities!! I know I'm not telling you something you don't already know...LOL. Over the years I've tried really hard to work on listening to them when they have an issue with anything in life but when it comes to them trying to convenience me to change a rule I have a hard time...LOL! Let me explain...
What Time is Bedtime?
Over the holiday break, my 16-year-old daughter started an argument with me that I'm not sure if she making a good point or if I'm being unreasonable. For years when I have my kids at my house on weekends I have always had one rule. Bedtime is 10 p.m!! Most weekends I hold them to the 10 pm rule because at that point I'm wiped out. Usually, the weekends consist of me driving them all over the place for one thing or another, doing this and that, and by the time we get home, I'm shot. So by 10 p.m., they need to be in bed ready for sleepy time...LOL!
10 P.M. is Unreasonable for a 16-year-old!
Those were the exact words my daughter said to me last weekend. She explained that making her go to bed so early is not fair, it's way too early and she feels like I'm treating her like a baby. I replied with 10 p.m. has been bedtime for a few years now, so why is it a problem now? She said that she shouldn't have to go to bed at the same time that her 11-year-old brother has too.
She went on to tell me that none of her friends go to sleep that early so she feels like I'm being unfair! I gave her the classic parent response "If your friends jump off a bridge would you do the same?" She didn't like that...LOL! I went on to tell her that I would think about changing her bedtime and she went to bed.
Is 10 P.M. an Unreasonable Bedtime?
If you have kids at home do you think I'm being unfair? What time is a good bedtime for a teenager? Call or text us through the Wolf country app.
Protecting Your Child's Privacy and Identity - Tips for Parents
Under New York State's Education Law, if you are a parent of a child in the New York State schools, you have rights regarding the privacy and security of your child's personal information and data. Here are some ways that you can protect your child.
10 Things Parents Need To Do in Front of Their Kids
A lot of parenting advice tells us what our kids should be doing. But what about parents? Here are 10 things you should let your kids see you doing.
More From WZAD-WCZX The Wolf