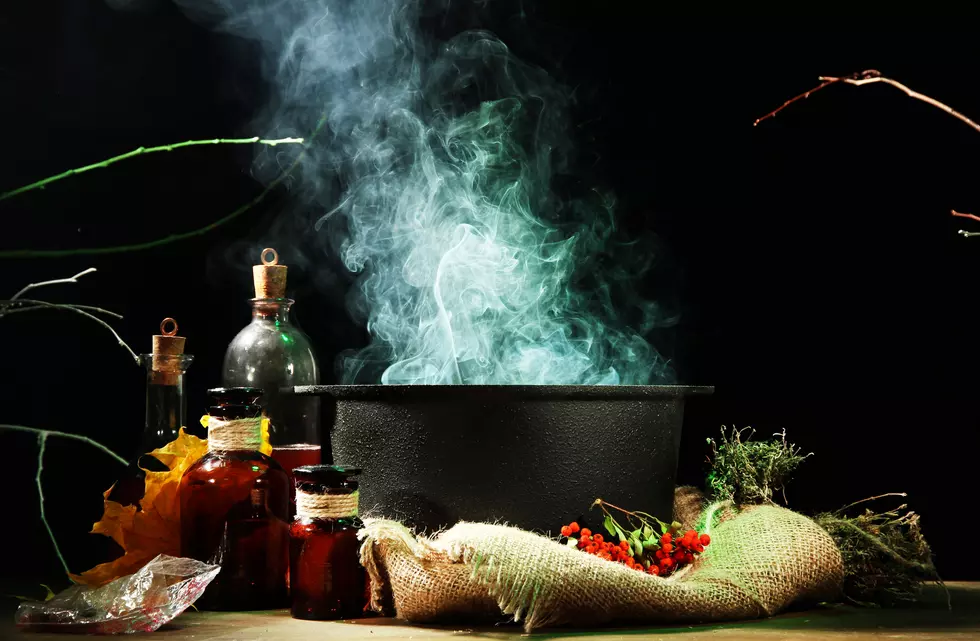 Witch Ware: Cauldron or Great Cookware
Getty Images/iStockphoto/ThinkStock
We have all seen the big black pot that every witch seems to have hanging around the house. Whether it was Witch Hazel from Bugs Bunny or the Sanderson Sister from Hocus Pocus it seems witches are always cooking something up in a pot. Potions most likely but sometimes other things. The cauldron is an important tool for a witch but it might surprise you what modern day sorceress do with their big black pot.
Modern day cauldrons are great for cooking. If you are fan of cooking outdoors a pot that can cook food over an open flame is a must have and a cauldron works great. A large cast iron pot is good for making stews, soups and chili. The flavors that you can cook into a meal using a cast iron pot, pan or skillet make it worth the extra work.
My Recipes online has a great Cauldron Soup Recipe that you can cook up for your Halloween celebration.
More From WZAD-WCZX The Wolf