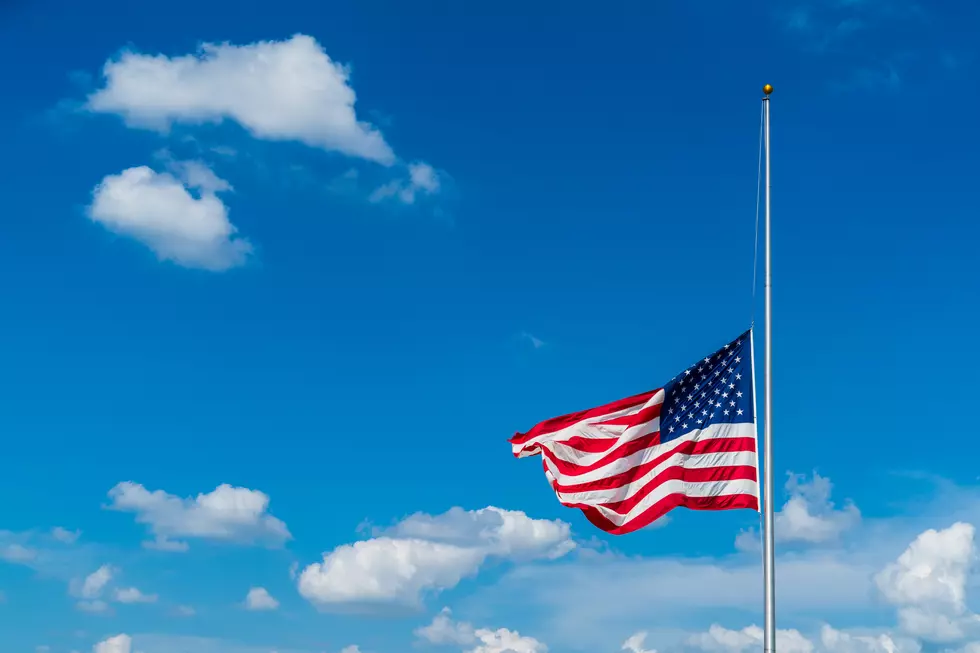 Why Are Flags at Half-Staff in the Hudson Valley Today?
Getty Images/iStockphoto
You may be wondering why flags are flying at half-staff today.
A flag flying at half-mast is a way to share a moment of grief. Seeing a half-staff flag means that your local town, state, or the entire nation is mourning.
This week, Governor Cuomo has declared that all flags throughout New York State be lowered to half-staff to honor an accident victim. A Department of Transportation Maintenance Worker, Dennis (Matt) Howe, died last Wednesday after a tractor-trailer collided with a DOT truck in the work zone.
The governor says the tragic accident in Tioga County is a grim reminder of how critical it is to watch out for maintenance workers on the road.
His death is a tragic reminder of the dangers our workers face every day braving the elements and our roadways, all while looking out for the safety of one another. There is nothing routine about what our maintenance forces do to keep New York's highways safe, and we have zero tolerance for anyone who flagrantly puts the lives and safety of our workers in jeopardy.
Flags will remain at half-staff until Howe is laid to rest later this week.
Read more:
BONUS VIDEO
More From WZAD-WCZX The Wolf