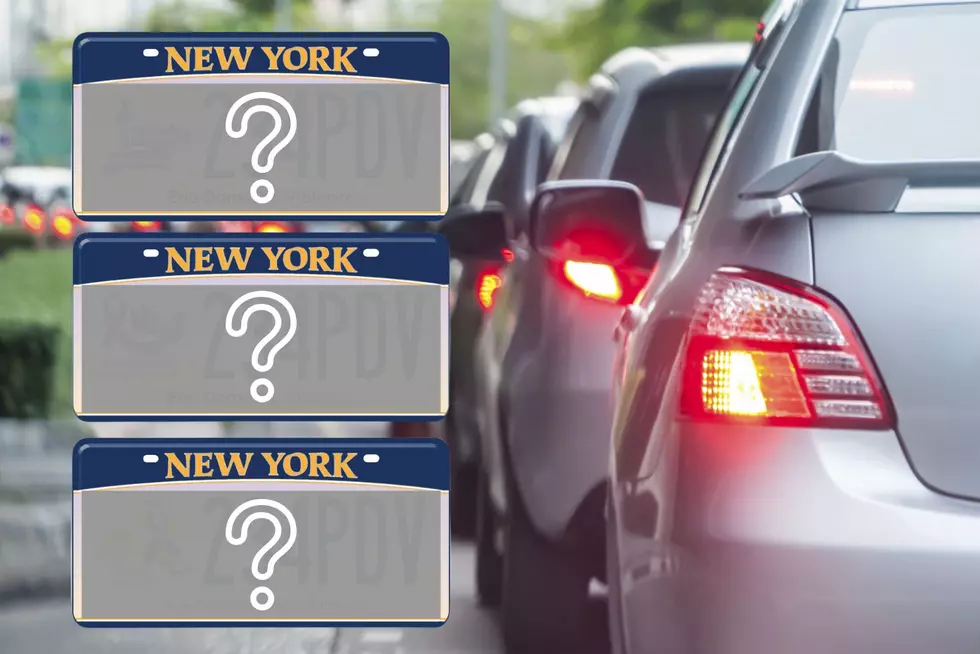 Which Is Best? Only 3 Left In The NY License Plate Design Contest
NYS Office for the Prevention of Domestic Violence, chat9780
New specialty license plates are going to be released in New York State, and they need your input on which design to go with.
The New York State Office for the Prevention of Domestic Violence (OPDV) is releasing their final designs for the "End Domestic Violence" license plate redesign contest. They are partnering with the Department of Motor Vehicles (DMV) in celebrating 30-years of responding to domestic violence in the state.
Any New Yorker can vote on one of the three license plate designs. They are created to reflect the state's work and dedication towards improving their domestic and sexual violence services. Governor Kathy Hochul say's their goal is to make them more survivor-centered, trauma-informed, and culturally responsive.
In New York, there is no place for violence, and that undoubtedly includes mental, physical, and emotional domestic violence.
For over three-decades, New York State's Office for the Prevention of Domestic Violence is the only Cabinet in the U.S. to be completely dedicated to gender-based violence. They hope to enhance the safety of all New Yorkers relationships through their policy, programming, and public awareness initiatives.
Here's a look at this year's license plate options...
Design One - Ribbon and Dove
Design Two - Liberty and Banner
Design Three - New York State and Ribbon
The State OPDV wants your feedback on the plates. Let them know which one you like the best by voting on their website.
Worst Hudson Valley Bridges to Drive Across
The five main Hudson river crossings ranked from worst to first with commuter comments.
A Peek Inside The Abandoned Camp La Guardia in Chester, NY
Photographer Emma Ferriter and creator of Decaying Hudson Valley shared photos with us of the inside of the abandoned Camp LaGuardia in Chester. There have been reports of preserving the former women's prison and homeless shelter in the near future.
WARNING: Under no circumstances should you enter this property. By doing so you risk bodily harm and/or prosecution for trespassing on private property.
More From WZAD-WCZX The Wolf