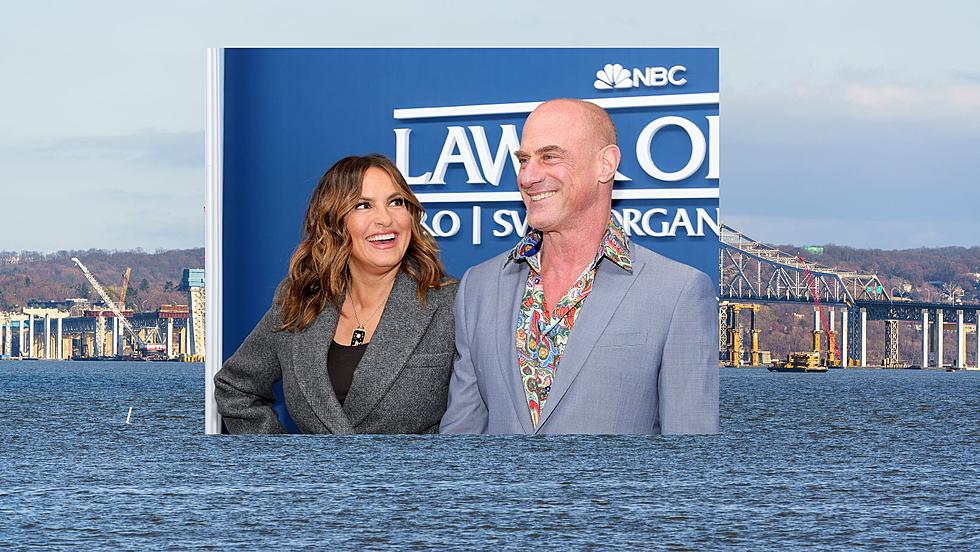 Was Detective Olivia Benson on the Scene in Nyack, New York?
Getty Images/ Canva
Hollywood on the Hudson is at it again. This time some famous New York detectives are in the area.
The Village of Nyack shared at the end of last week that everyone's favorite crime drama, Law and Order SVU would be filming in town. Filming was scheduled for Friday, March 10th, 2023, and Monday. March 13th, 2023.
But as far as episode information goes, that's all we got.
Law & Order SVU Films at Nyack Business
However, after digging through the comments for a few minutes we learned that the Law and Order team might have been filming at 2 local businesses. One commenter wrote:
"We ate at the Greek restaurant on Main & Park tonight and there was so much going on. Favorite show…Mariska Harigitay is my all time favorite." As of Monday, March 13th, 2023 we haven't seen any photos to confirm if Detective Benson herself was in Nyack, but we have high hopes. Because let's be real, Law and Order SVU is NOTHING without Detective Benson.
An added comment by Olive's, which happens to be the "Longest Standing bar in Nyack," confirmed that the NBC show filmed on location at their bar.
No word yet on when the episode will air or if it will be focused on the Rockland County town, but we'll keep an eye out. Until then...
I think we should edit the iconic opening lines to the Law & Order SVU opening dialogue to give it a little local twist:
In the criminal justice system, sexually-based offenses are considered especially heinous. In the Hudson Valley, the dedicated detectives who investigate these vicious felonies are members of an elite squad known as the Special Victims Unit. These are their stories.
Have you seen a Law and Order episode that mentioned the Hudson Valley? Let us know and we'll put together a list of all of our favorite HV mentions.
The Abandoned Rockland Psych Center Holds Many Secrets Inside
WARNING: Under no circumstances should you enter this property. By doing so you risk bodily harm and/or prosecution for trespassing on private property.
The Rockland Psychiatric Center was once home to over 9000 patients in the late 1950s. Although it still exists today, the hospital only operates on a tiny fraction of its 600 acre campus.
Gordon Ramsay's Nightmare Restaurant in West Nyack
Here are some highlights from one of the craziest episodes from Kitchen Nightmares that took place at Fiesta Sunrise in West Nyack, New York.
Pop Bottles at The Grey Goose Greenwich Mansion Now For Sale
For a cool $35,000,000 you can be living in the home that Grey Goose Vodka built.
More From WZAD-WCZX The Wolf