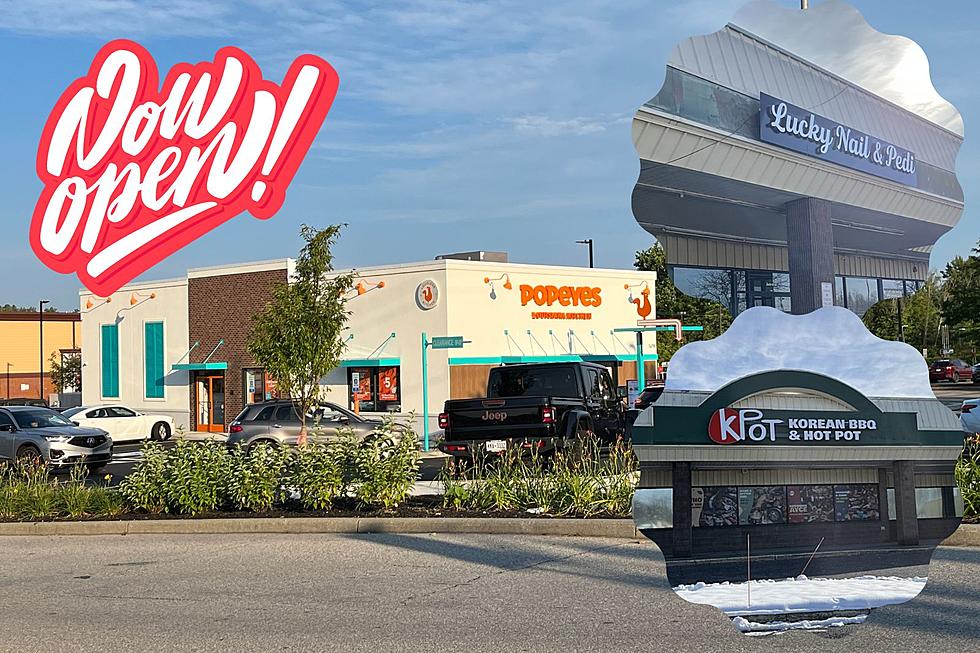 New Business & Construction Brings Life to 'Dying' Wappingers Plaza
v.turco, canva
What was once a pretty busy shopping plaza in a prominent location on Rt. 9 in Wappingers Falls had been struggling for quite a few years.
Thinking back to my childhood in the Hudson Valley, before Hannaford anchored the shopping plaza, Waldbaums occupied the space, and I vividly remember when Old Country Buffet first opened at the other end of the plaza and people would line up along the other storefronts for hours just to get a seat.
Empty storefronts and closed-down restaurants have made up a majority of the Wappinger Plaza at 1490 Rt. 9 for quite some time, but recently, some new construction and the addition of a few new businesses has certainly brought some needed life to the plaza.
Popeyes Open for Business on Route 9 in Wappingers
Those living further south in Dutchess County were pretty excited to hear that Popeyes would eventually be opening a location in a prominent Rt. 9 location in Wappingers. These days the building that was once Romanelli's Restaurant and Pizzeria has been torn down and completely rebuilt to house the new fast-food restaurant.
The brightly colored building is complete, and now serving up chicken and other Popeyes signature menu items to the area, and based on the chatter, and the fact that they've had lines of cars wrapped around the building the last few days, Wappingers is pretty excited!
New Nail Salon & Spa Set Opens in Wappinger Plaza
Visitors to the plaza have. by now noticed that Lucky Nail & Spa 2 is now open. Social media posts about the new location indicate that the nail salon and spa will be the 'next level of modern salons with the latest generation of nail trends and natural organic products.' The business shared that they will offer an exclusive beauty and wellness journey toward meeting visitors' specific well-being needs.
Hot Pot Restaurant Brings New Cooking Style to Wappinger Plaza
The highly anticipated K-Pot Korean-BBQ & Hot Pot restaurant in the plaza opened to excellent reviews back in March. Hungry Hudson Valley'ers have been enjoying the unique Korean BBQ or hot pot style table cooking experience .
The concept of this style of hot pot dining is that it is a hands-on experience, as well as all-you-can-eat. There are warmers built into the table at each seat, and customers are able to build their own meals and cook them at their table.
Are there any other businesses you would love to see added to this plaza that seems to be on the up and up these days?
Remember Bugaboo Creek in Poughkeepsie?
Bugaboo Creek was the hottest spot on route 9 in Poughkeepsie back in the 90s and early 2000s. Did you have to KISS THE MOOSE?
State of The Art 'Smart Apartments' Available For Rent in Wappingers Falls, NY
Amazing views and decked out in smart appliances, the West Main Lofts in Wappingers Falls will be the hottest spot to live in Dutchess County.
More From WZAD-WCZX The Wolf