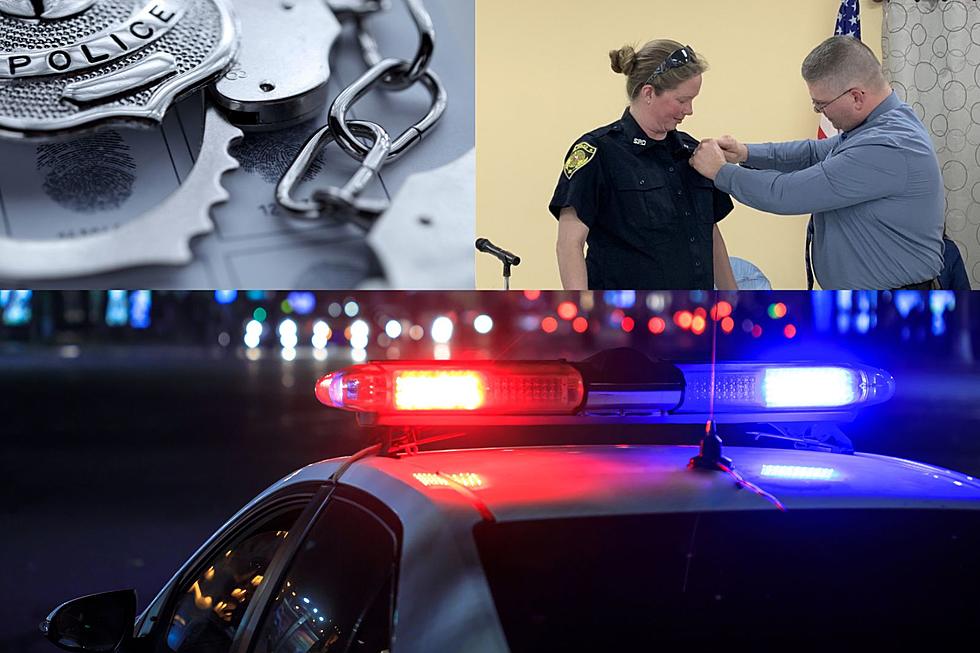 Ulster County Police Department Does Something for the First Time Ever
Saugerties Police Department/Facebook/Canva
It was a monumental day for one Hudson Valley police department.
Most of us would agree that Hudson Valley law enforcement professionals are some of the best in the world! From New York State Troopers and the Sheriff's departments in Dutchess, Ulster, Orange, and Sullivan Counties, to town police in towns like Wappingers Falls, Poughkeepsie, Fishkill, Kingston, and Walden to name a few. The men and women that dedicate their lives to protecting ours are one of the most honorable things a person can do, right?
Ulster County Officer Just Became the 1st in the Department
One of the most active police departments in Ulster County is the department in Saugerties, NY. The officers in Saugerties do a fantastic job serving its residents and just last week the department did something for the first time ever according to the Crime Watch website. On Wednesday, May 17th, 2023 at the Saugerties Town Board meeting the Town announced the promotion of Saugerties Police Officer Jennifer Gambino to Sergeant.
First Female Sergeant in the History of the Saugerties Police Department
Newly named Sergeant Jennifer Gambino has officially become the first female officer in the history of Saugerties PD to be promoted to sergeant. Sergeant Gambino was presented with her new gold shield by her husband Detective Sergeant Paul Gambino at last week's town board meeting, where he was able to place the gold shield onto his wife's uniform. Sergeant Jennifer Gambino is excited about the well-deserved promotion and according to Crime Watch, is excited to lead the men and women of her newly assigned squad.
Congratulations Sergeant Jennifer Gambino!!
Emotional Goodbye: K9 Max's Final Walkout with the Saugerties Police Department
Supporters lined up to say goodbye to the K9 who was diagnosed with an aggressive form of cancer back in April.
12 Hudson Valley Street Names That Makes us Laugh
The Hudson Valley street names are really funny...to most....LOL!
More From WZAD-WCZX The Wolf