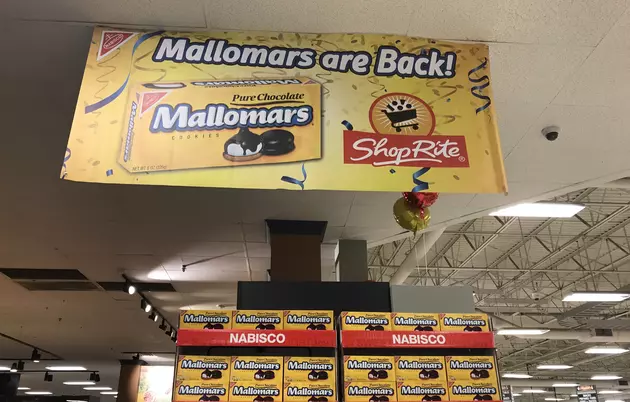 The Hudson Valley's Favorite Cookie is Back, But Not for Long
A. Boris
The Hudson Valleys favorite cookie has returned, but for just how long?
The first Mallomars sightings of the season were reported this week, and Hudson Valley cookie fans couldn't be happier. Nabisco reports that the New York area is responsible for over 70% of sales for the marshmallow, graham cracker and chocolate treat every year. But what makes them so sought after? And why do they disappear from Hudson Valleyshelves for months at a time?
The famed cookies first debuted back in 1913 and were only sold from September through March. The reason was due to warm weather melting the chocolate as it was delivered to stores. Ironically, the smores-based treat was just too delicate to survive the summer heat. Today, refrigerated trucks could easily solve that problem, but the hysteria surrounding "Mallomar Season" has made the summer intermission of sales more of a marketing decision than a practical one.
Like clockwork, local stores have started stocking Mallomars on their shelves during the first week of September and offering boxes at reduced prices and discounts to celebrate the cookie's return. You'll probably want to grab them while you can. Even though spring seems far away, Mallomars will most certainly disappear again once March rolls around.
Are you a Mallomars fan? What is it about the cookie that drives you wild? Let us know your thoughts in the comments section below or on our Facebook page.
More From WZAD-WCZX The Wolf