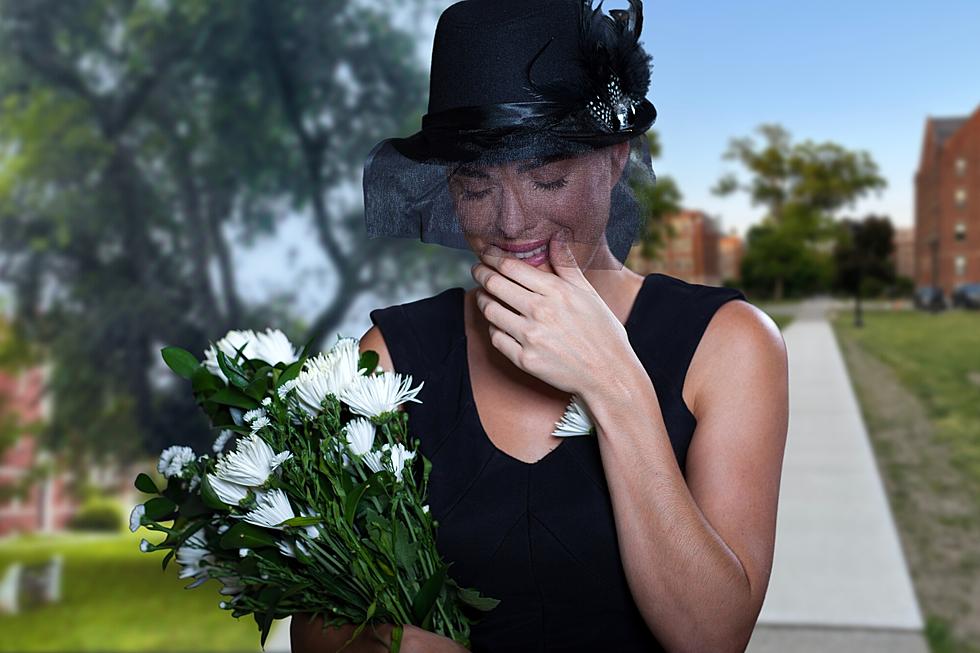 Tearjerker: Eulogy Written for an 80-Year-Old Hudson Valley Tree
Canva/A. Boris
A tree that was planted in the Hudson Valley during World War II has died but it has not been forgotten.
Here in the Hudson Valley, there's much history to be found just by looking around. Evidence of the past can be found in local homes, municipal buildings and even the landscape. A tree that recently died has unearthed an incredible story about the joy it brought to a Hudson Valley community for 80 years.
An English elm that was planted in 1943 was taken down this year after it succumbed to the dreaded Dutch Elm Disease. While it's sad when any long-lived tree has its life suddenly taken by an invasive fungus, this tree was a bit more special than most.
Planted on the Vassar College Campus as a gift from the class of 1945, the tree has sat in front of Josselyn House for over eight decades. I actually remember this tree quite fondly from the many walks I've taken on the campus when my son was young. When you're kid's awake at 5am on a Sunday and full of energy you need something to do, so we'd spend time walking around Vassar and taking in all of the incredible old trees and buildings.  Now that he's older, his swim team practices on campus, so I'm now taking those walks by myself while he's doing the backstroke.
Recently, I noticed that one of those beautiful old trees was gone and in its place was a laminated piece of paper that features a touching eulogy for the 80-year-old tree. Emily Maiello, a 2023 graduate, has written an obituary for the tree that now stands as a reminder of the tree that was once there.
Planted in 1943, the English Elm has stood tall in front of Josselyn House for 80 years, providing cool shade for students doing homework or eating lunch, sturdy branches for swings, and beautiful golden foliage in the fall. In the spring, the English elm blooms with pink and red flowers. Lacking petals, these unique flowers look more like tassels. Once pollinated, these flowers develop into "winged fruits" called samaras and are dispersed by the wind.
Maiello's eulogy goes on to explain that the Elm was one of the last trees planted as a part of a beloved campus tradition. Each year the sophomore class would dedicate a tree and hold a festive ceremony to celebrate. Because of the beginning of World War II, this wound up being the last big tree celebration in Vassar's history.
While beloved by students and staff, it was Professor Marc Michael Epstein and his daughter that decided to add a swing to one of its branches back in 1994. The young girl, Elisheva, eventually became a Vassar student and graduated in 2015. As I spend time walking around Vassar, perhaps in an attempt to manifest an acceptance letter for my son one day in the future, I can't help but think about the students who had appreciated the old Elm tree and all of the events and circumstances that happened around it.
The obituary is tacked to a temporary post, but I'd love to see it become a permanent fixture. It's comforting to know that Maiello, like so many students before her, appreciated the Elm. Her obituary could serve as a reminder that, as the eulogy she wrote explains, "its beautiful presence on Vassar's campus will be deeply missed."
This Hudson Valley College Boasts Superstar Alumni
Famous People Who Attended Bard College
Colleges in the Hudson Valley Ranked
Is this really where all our colleges rank nationally?
More From WZAD-WCZX The Wolf