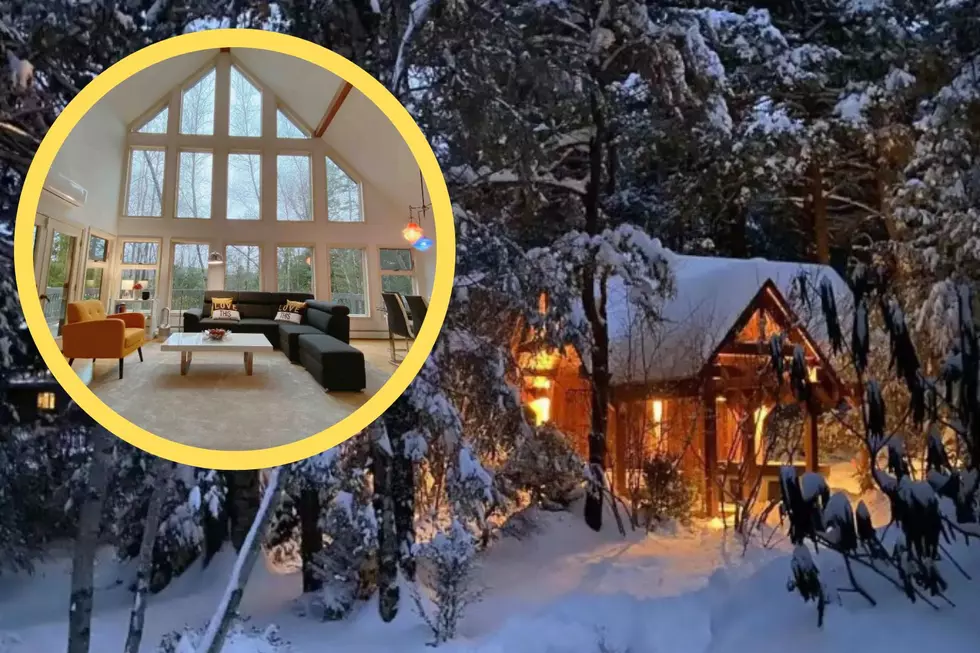 Ski In & Out of these 5 Hudson Valley Airbnbs
Airbnb
The ultimate amenity has recently been added for winter enthusiasts all across the Hudson Valley, and local hosts are showing up in a big way.
While we're no strangers to the idea of Airbnbs in our hometowns, the company continues to improve their search filters so users can find exactly what they're looking for. From luxury tiny homes to unique experiences like pampering pigs in Kerhonkson, NY or a "secret ruins hike" in Woodstock, NY, there's something for everyone. Luckily, that now includes skiers and snowboarders.
Airbnbs for Skiing in the Hudson Valley, NY
The new filter introduced by Airbnb is called "ski-in/out", which means that every listing with this feature gives you the ability to hit the trails without having to hop in your car. The Hudson Valley is the New York's southern-most ski destination, and a huge attraction to city-dwellers looking for a quick winter escape. This might be the best demographic to target with the new filter option, since our urban neighbors may also be the least-likely to have a driver's license. There also seems to be something for everybody.
New Airbnb Ski Filter
The ski-in/out Airbnbs range from access to cross-country trails and rolling farmland to direct paths to actual ski mountains. They're not just concentrated in "ski country" (think Windham, Hunter, etc), but all over the Hudson Valley.
Check out some favorites below. Not only do they have the ski-in/out option, but the houses themselves are impressive in their own right. Eco-cabins, massive chalets, and even condos are on the list... where would you stay?
Ski In & Out of these 5 Hudson Valley Airbnbs
Hudson Valley Airbnbs with the ultimate amenity!
Tour This Tiny Glass House Airbnb with 360 Degree Views of the Hudson Valley
The perfect getaway is smack-dab in the center of the Mid-Hudson Valley
More From WZAD-WCZX The Wolf