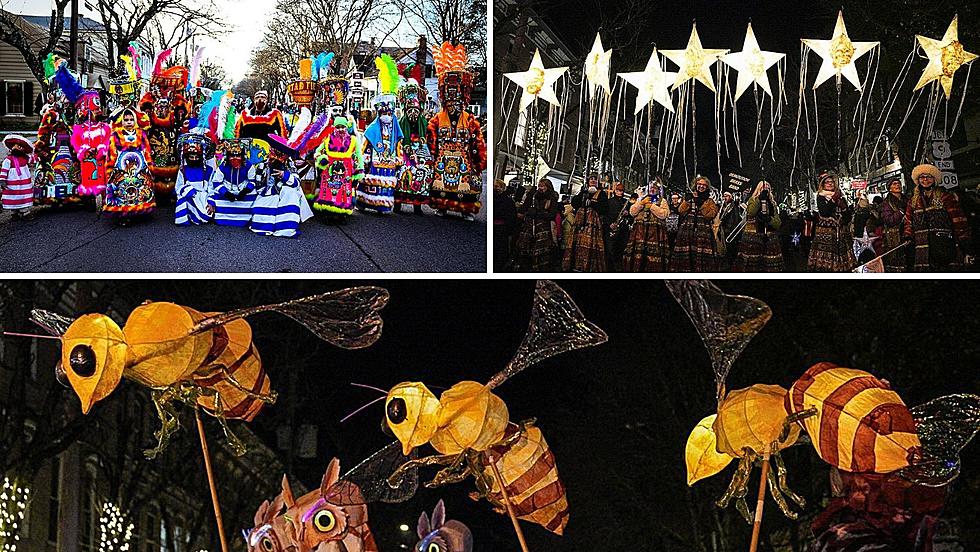 Sinterklaas to Bring Colorful Winter Celebration Back to Rhinebeck, NY in 2023
Chuck Merrihew
The winter season is upon us in the Hudson Valley and the only way to welcome it back is with a huge celebration.
Sinterklaas will return for 2023 in Rhinebeck, New York with a colorful winter celebration for the whole family to enjoy.
Sinterklaas Returns to Rhinebeck, NY for 2023
The official Sinterklass website announced that this year's celebration will be on Saturday, December 2nd, 2023 in Rhinebeck, NY. It's a rain-or-shine event that will run all day, wrapping things up at 6 pm with The Spectacular Children's Starlight Parade.
It will be a busy day in Rhinebeck filled with festive events and workshops. The Sinterklaas staff is still finalizing the final list of events and times, but in the meantime you can check out the website and look over the list from 2022 to prepare yourself for all the fun.
What is Sinterklaas and What's The Hudson Valley Connection?
If you're like me, you probably have a lot of questions about Sinterklass. One being, what exactly in Sinterklass and how did the Dutch tradition make it's way to Rhinebeck? The Sinterklass website explains:
The tradition of Sinterklaas comes all the way from the Netherlands, brought by Dutch settlers who arrived in Rhinebeck over 300 years ago. Sinterklaas, the patron of children and sailors, finds a welcoming community in the Mid-Hudson Valley as we re-create the story through the lens of modern-day America.
They continue by saying "Our revived tradition is non-denominational and all inclusive ­— everyone is invited to participate!" and add "absolutely everyone and anyone who wants to be part of a community of hope for a joyous and peaceful world are all welcome."
Each year an animal is honored throughout the festivities. The Honored Animal for 2023 is...The Ant!
Halloween Candy Needed for Sinterklaas Parade
Sinterklaas is a "donated driven" celebration with 75% of its funding coming from "folks like you" according to the website. If you'd like to see the Sinterklaas celebration continue for years to come you can donate on the website as well. 
Along with monetary donations, this year you can help by donating your leftover Halloween candy!
On Facebook, the Sinterklaas community wrote "If your kids come home with oodles of candy on Halloween, (and it needs a new home, wink, wink)—please consider donating it to the Sinterklaas Grumpuses! Winter Sun Summer Moon will happily accept your candy donations."
The candy will be handed out to those watching the parade on December 2nd.
You can relive memories of Sinterklaas' past. Take a look at all the fun festivities from back in 2021 below:
Snapshots From Sinterklaas 2021
Thousands lined the streets of Rhinebeck for the 2021 Sinterklaas celebration!
Gallery Credit: Chuck Merrihew
2023 Rockefeller Center Christmas Tree Makes Its Way to NYC
The 80-foot-12-ton beauty from Vestal, New York in Broome County is making its way down to New York City for the 2023 holiday season at Rockefeller Center.
Reserve Your Own Breathtaking 31-Acre Estate in Rhinebeck
This luxurious Airbnb is offering you everything you and your family and friends would need for a weekend getaway in the Hudson Valley. Pool, movies, 31 acres to walk, a dock to sit on and an outdoor entertaining space that will have you never wanting to go inside the house.
Gallery Credit: Paty Quyn
More From WZAD-WCZX The Wolf