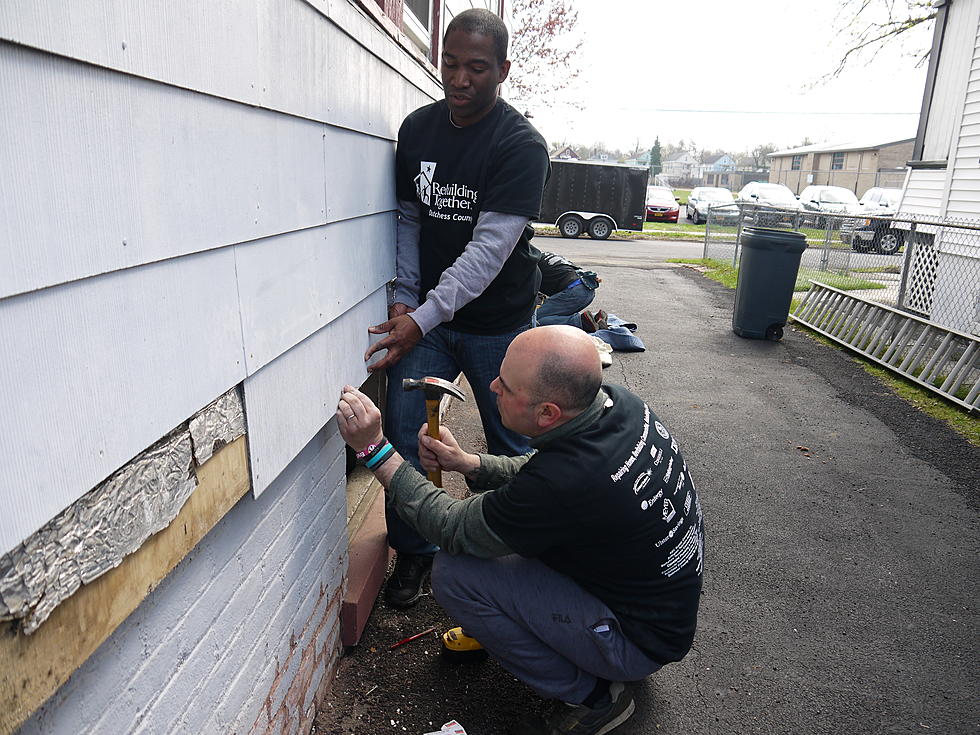 Rebuilding Together in Dutchess County Accepting Applications
photo courtesy of Rebuilding Together Dutchess County
Rebuilding Together Dutchess County has been serving Dutchess County and helping homeowners stay in their homes since the 1970's when they were first known as Christmas in April. They believe in a safe and healthy home for every person and they work to help individuals who are making tough decisions between doing home repairs or having medicine and food.
Rebuilding Together has been providing cost-free home repairs, accessibility modifications, and energy efficiency improvements to qualified Dutchess county residents who own and reside in their home for the past twenty-five years. They do this with the help of many volunteers and local businesses who volunteer their time and talents.
They have two rebuilding days a year. One in April and the other in October and while the October date is just around the corner, those homes and projects have already been chosen. But, they are accepting applications now thru September 30 for their 2019 rebuilding day programs.
In addition, they also have a Fire Safety and Light It Up program in conjunction with the American Red Cross, where Rebuilding Together Dutchess County will come and check smoke and carbon monoxide detectors in homes and replace as needed. If you would like information on how to volunteer or donate to this program, head here. There are no income requirements for either of these programs.
You can find out who their Toolbox heroes are, local tradespeople who help them with their mission of a safe and healthy house for everyone, information about their Handyman program, the NY Grant program 'Access to Home', as well as applications on their website. If you need help or know someone who might, please call them at 845-454-7310.
More From WZAD-WCZX The Wolf