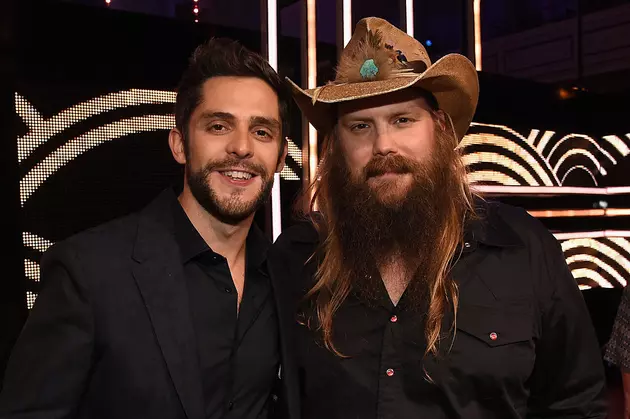 QTSO: ACM 2018 vs 2019 Chris and Thomas
Getty Images for CMT
Chris Stapleton vs Thomas Rhett for the third year in a row they are nominated against each other in the "Male Vocalist of the Year" Category. Other nominees this year include Dierks Bentley, who I would love to see win. Luke Combs who already has the "New Male Vocalist" trophy for this year. And rounding out the category Taste of Country Music Festival headliner Keith Urban. In case you are keeping score, Chris won the ACM Male Vocalist award in 2016. Then Thomas won it in 2017. Chris then won it back again in 2018.  So it must be Thomas' turn, right?
So tonight for the QTSO (quittin' time spin-off) Chris who won the Male Vocalist of the Year in 2018 and could very well walk away with the awards again this year is battling against the 2017 winner, Thomas Rhett. Who I want to predict will win the award again this year. The question for you tonight is who do you want us to play at 5 pm. If it is to close to call then pick the song you like better.
Chris Stapleton "Nobody to Blame"
Thomas Rhett "Crash & Burn"
Each week night we put two songs up for your vote. One of these songs will be the one you hear on your car radio, smart speaker or smart phone with the Wolf Mobile App as you head out of work and towards after work fun. If you have a song you want us to put up for the spin-off let us know in the comments below or through the Wolf App's text studio.
More From WZAD-WCZX The Wolf