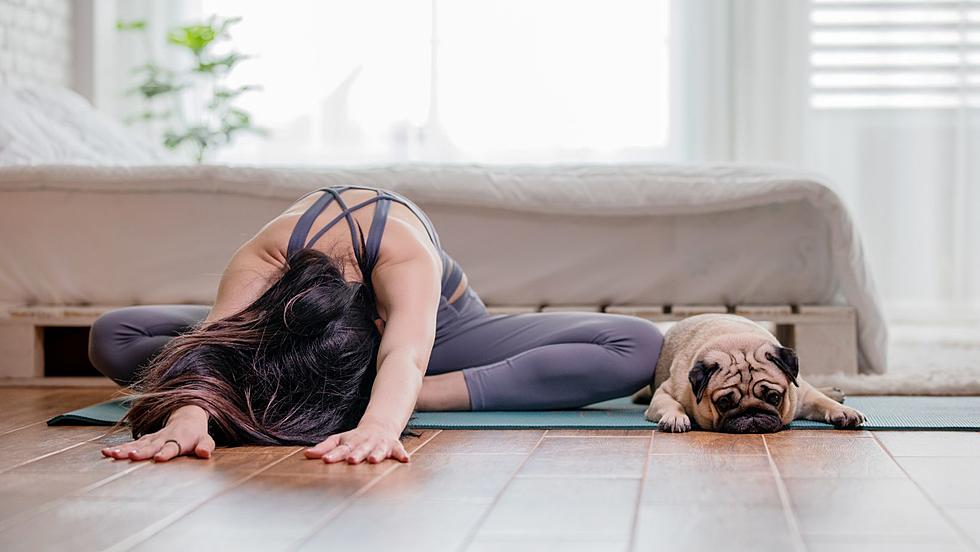 Puppy Yoga Makes its Way to Wappingers Falls this April
Canva
Is there anything more relaxing than a nice yoga session? I have a feeling adding adorable puppies to the mix helps with stress relief. That's what one Hudson Valley yoga studio is doing in April.
Wappingers Falls Yoga Studio Teams Up with Local Dog Rescue
The newest yoga studio to hit the block is Rooted Yoga in Wappingers Falls. The hot yoga studio on Main Street is looking to officially open on March, 13th 2023. Once opening day comes around, there were will be several different events and fundraisers to hit the mat at Rooted Yoga.
One being Puppy Yoga.
On, Sunday, April 2nd puppies from Furever Friends Hudson Valley will join in on a Rooted Yoga class from 1 pm until 2 pm. The class, which was added on Wednesday, March 8th, sold out in a matter of hours.
So a second class was added from 2:30 pm to 3:30pm with more yoga and puppies. And once again, the class sold out.
Hopefully, since Puppy Yoga sold out so quickly there will be more events like this in the future. To stay up to date with all the Rooted Yoga happenings, check them out on Instagram.
Rooted Yoga & The West Main Lofts in Wappingers Falls, New York
Rooted Yoga is part of the newest complex on Main Street in Wappingers Falls. The West Main Lofts are some of the first 'smart apartments' in Dutchess County. There are15-units including 13 apartments and 2 retail spaces one of those being Rooted Yoga the other retail space will house 8 small boutiques making for a unique shopping experience for those visiting the Village according to Designer Angela Hardisty.
Take a look inside The West Main Lofts above Rooted Yoga below:
State of The Art 'Smart Apartments' Available For Rent in Wappingers Falls, NY
Amazing views and decked out in smart appliances, the West Main Lofts in Wappingers Falls will be the hottest spot to live in Dutchess County.
Meet The Pups Who Have Been at the Dutchess County SPCA for Over 400 Days
Looking to add a furry friend to your family? Meet these adorable rescues who are looking for their FURever home.
Meet the Hiking Therapy Animals of the Hudson Valley
Eleanor Pigby made a splash on social media around the Hudson Valley this week. Turns out she's part of a pretty special team. Get to know Eleanor and the rest of the Pets For Purpose Animal Therapy group of The Summit School in Nyack.
More From WZAD-WCZX The Wolf