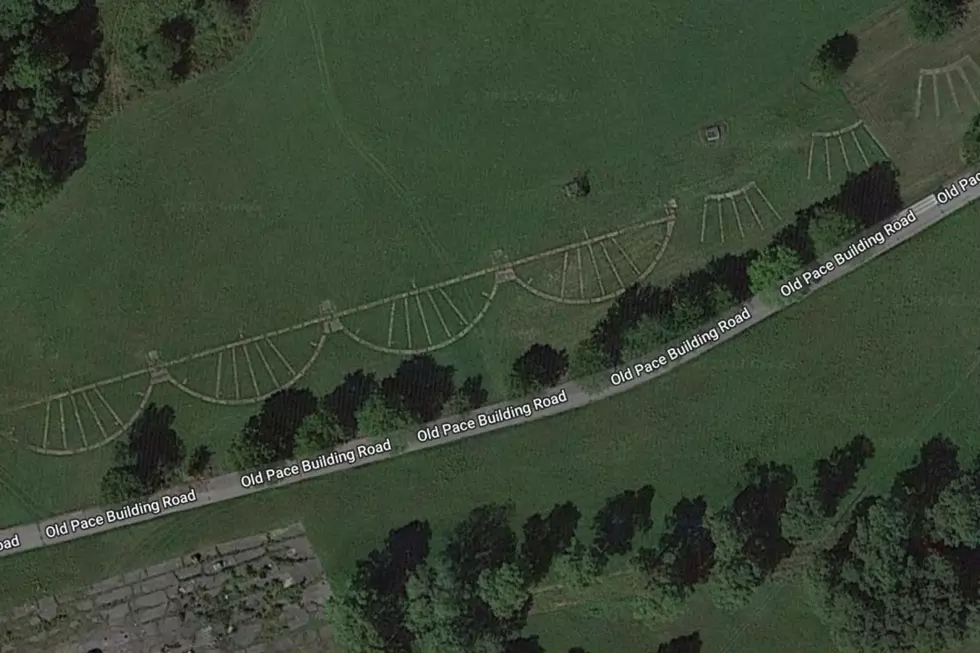 The Truth About the Mysterious Markings Near East Fishkill
Google
Another mystery of the Hudson Valley has been solved. No, it's not aliens, but one Dutchess County resident finally has answers to a question that has plagued him for years.
Mysterious Markings in Dutchess County, NY
"Can anyone tell me what these are off Robinson? I see the concrete boxes behind the property and always wondered what they were and now these from the map view", asked a Hopewell Junction, NY man on Facebook.
The aerial view of the property shows some very unique markings ranging from semi-circles to what even looks like eyelashes.
What's Off of Robinson Lane in Wappingers Falls?
"I always thought it was an old trailer park", said one Fishkill resident. " I thought they may have been root cellars, but couldn't understand why so many", said another. "It's crop circles. The truth is out there", came another inevitable response.
It's not aliens, but the real answer is (almost) as cool.
Parker's Outdoor World in Dutchess County, NY
"Years ago the beautiful Black Watch farms were purchased by someone who had the concept called Parker's outdoor world. That section was for shooting", came the first detailed response. "My dad and I used to shoot there and I even worked in the trap house loading the clay targets", corroborated another commenter. But what exactly was Parker's?
History of Parker's Outdoor World
The privately run website New England Lost Ski Areas Project (NELSAP) provides a brief history. They describe Parker's as a former "small ski area that operated in the early 1970s. It was a rope tow ski area that was also affiliated with mini golf, clay pigeon shooting, etc.". Another commenter even shared a vintage newspaper clipping advertising a concert featuring Chuck Berry at Parker's Outdoor World.
There seems to be a mystery from the past around every corner in the Hudson Valley. Check out the abandoned zoo that local explorers came across in the wilderness below, and keep scrolling to check out the best 5 hikes that feature some more cool relics in the woods.
Abandoned Warner Bros. Zoo Discovered by Hikers
Back in the 1970s there was a Warner Bros. zoo and theme park near Greenwood Lake, and its ruins can still be found rotting away in the woods.
6 Hikes To Explore Abandoned Ruins in the Hudson Valley
Coming across abandoned ruins really spices up a hike. Check out these Hudson Valley trails that take you back in time.
More From WZAD-WCZX The Wolf