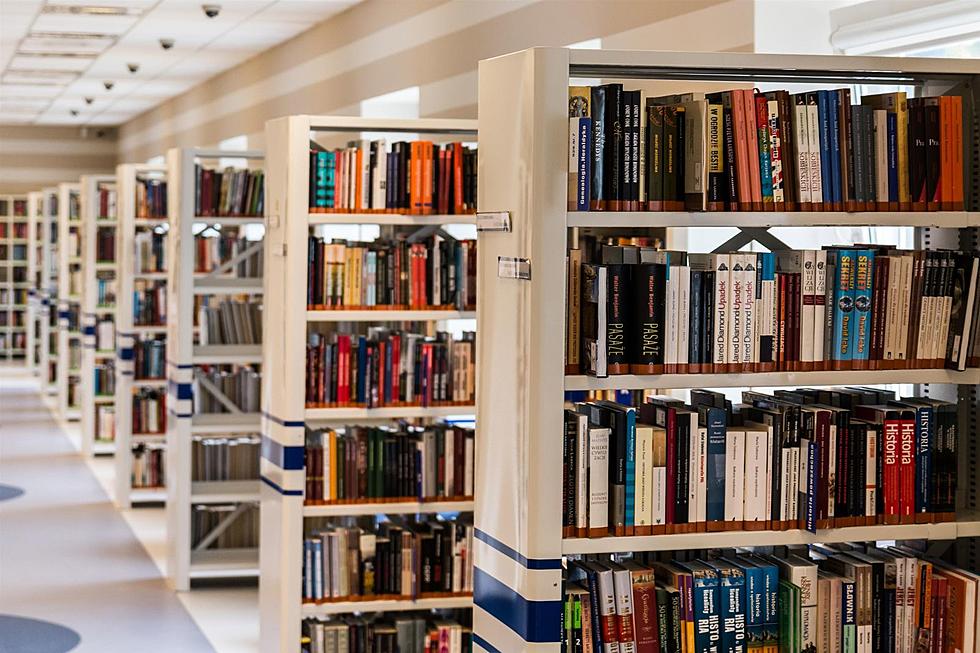 New Paltz School Library Sends Out Overdue Book Emails After Years
Canva
Parents in the school district are left scratching their heads wondering WHY after 5+ years is the school looking for overdue books that they don't have.
If you have ever taken a book out from your local library you already know that when you agree to take the book home you are supposed to bring it back by the due date. Right? I haven't been to the library in years but remember that the library I used to get books from would charge a fee if you didn't return the book by the due date. Seems like a simple process but if you have children who take books out of their school library could you imagine what happened to a few New Paltz school parents happened to you?
New Paltz Parents Received Emails Looking for Overdue Books After 1500+ Days
Could you imagine getting an email from your local library that is notifying you that you have a book that was taken out 5 years ago? Yes 5 years ago!! That's exactly what happened in New Paltz over the last few weeks as numerous parents have told us that they received emails from the library stating that they are being required to return the books ASAP! One email said that one book was overdue by 1500+ days!!
The notifications didn't say if the library was going to charge a fine for the overdue books but some parents were left wondering if the school could possibly hold students back from graduating if the books weren't returned.
Overdue Book Notices Sent in Error?
The good news is that we've discovered that the emails were sent out in error to parents and they shouldn't worry about any fines or consequences. A few parents told us that the school contacted them to tell them that the emails were sent in error and the school apologized for the error. So if you have or had kids in the New Paltz school district and you get an email like this simply disregard it.
New York Libraries No Longer Charge Late Fees?
New York public libraries no longer charge late fees or fine anyone for any overdue circulating materials according to its website. The library does still require anyone who takes something out to return it by the due date or renew the items they check out before the due date. If they do not, the item will be labeled as overdue and the person will be notified. If the item taken out is declared lost after they have been overdue for 30 days and a replacement fee will be charged to the customer's account.
A Tour of New Paltz
Some of our favorite and not so favorite things about New Paltz, New York.
Meet The Pups Who Have Been at the Dutchess County SPCA for Over 400 Days
Looking to add a furry friend to your family? Meet these adorable rescues who are looking for their FURever home.
More From WZAD-WCZX The Wolf