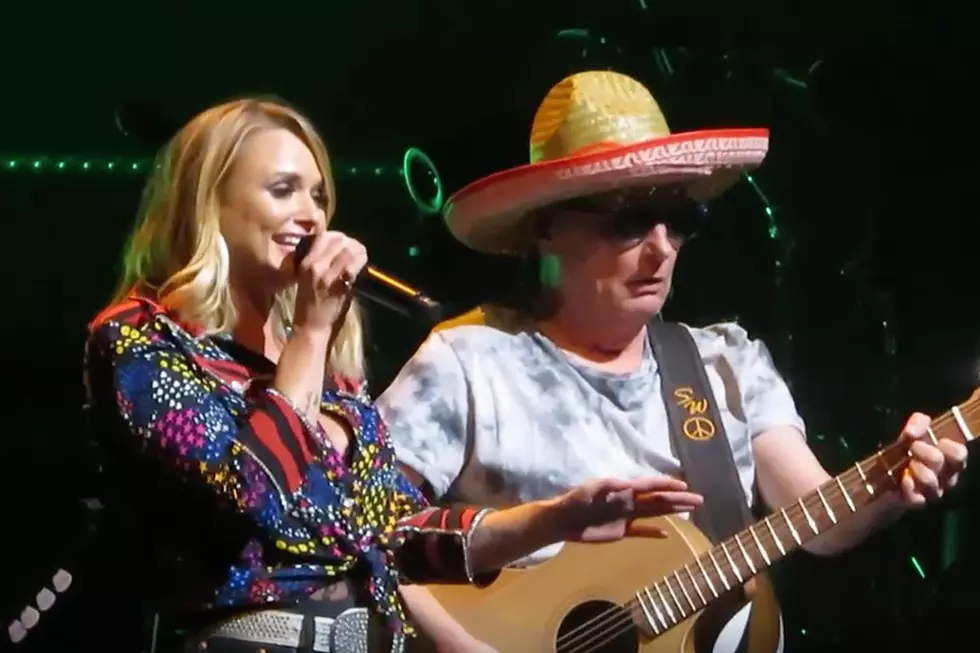 Nobody Loves Miranda Lambert Like 'Tequila Does' in New Song [Watch]
Connor Marsh via YouTube
Miranda Lambert isn't shy about her one true love — tequila — in her new song, "Tequila Does."
The country superstar was playing to a packed house at the Huntington Center in Toledo, Ohio, on Friday (Sept. 20) when she surprised the crowd by saying she was going to drop a brand new song on them.
"But it's a honky-tonk song and it's about tequila," she remarked to fans, who cheered in support as the opening guitar notes played.
Miranda Lambert Says "I'm just back, bit---s!'
The track finds Lambert personifying the popular liquor, humorously explaining why it's a better support system than the cowboy who drinks domestic beer and fails to live up to her standards. Melodically, the singer transitions from verses that lean on acoustic guitar to an uptempo chorus that pairs drums with prominent steel guitar. "Cause they don't love me like tequila does / Nobody can / They don't give me that pour it down buzz / Like tequila does," she sings, owning the fact that drinking doubles leads her to trouble and that her "old pal Patron" is the one taking her home tonight.
What Inspired Miranda Lambert's New Single?
"There's a common theme in this record and it's like 'When something gets bad, you can get out of it and move forward and be better.' Feeling it in the moment is okay too, just taking it in and saying 'I'm gonna learn from this, next.' I've done that," Lambert explains. "At 35 so far, I've lived a lot of life and I've written it all down."
Please Enjoy Country's 100 Best Drinking Songs Responsibly:
More From WZAD-WCZX The Wolf