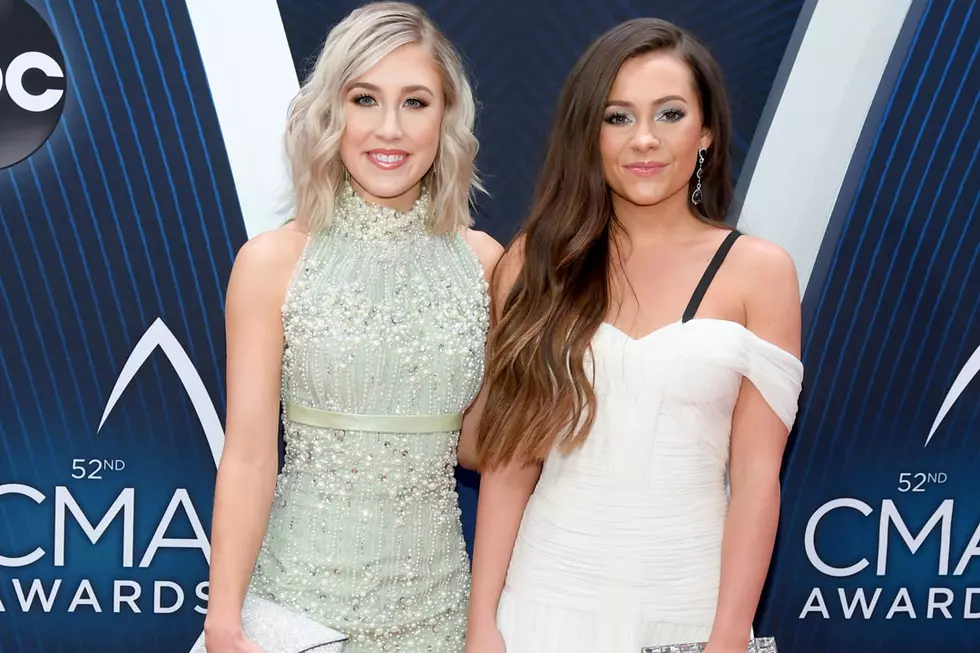 Maddie & Tae Announce New EP, 'One Heart to Another'
Jason Kempin, Getty Images
Maddie & Tae are set to release new music in the form of an upcoming EP. Titled One Heart to Another, the five-song collection will be released on April 26.
All but one of the tracks were co-written by the fierce duo of Maddie Marlow and Taylor Dye, including their recent hit "Friends Don't," emotional "Die From a Broken Heart," the title track and "Tourist in This Town."
The album's closing song, "New Dog, Old Tricks" is one they call "ballsy" — the duo say they have had it on their radar for years for its message of "empowering women," according to the Associated Press. 
This EP is a prelude to an album expected later this year, which will serve as the highly-anticipated follow-up to their debut Starting Here, which included their breakthrough single "Girl in a Country Song."
Marlow and Dye have been open about the dark period they went through after their original label Dot Records folded in 2017, with Marlow admitting that she battled depression. The upcoming EP and album will be released on their new label home, Mercury Nashville — a positive new step for the duo.
"This is much more than just a new project for us. It has been our light at the end of tunnel for the past two years. It is about two best friends experiencing this highest of highs, the lowest of lows, and everything in between together. We hope our fans hear the vulnerability, heart break, strength, truth and passion we've poured into this," Marlow says in a press release. "This is only the beginning."
"The journey to create this project was long, but beautiful. We put our heads down and tried to be the best artists we could be. And to us that looked like writing lyrics from a very honest place and sharing them with the hopes that someone out in the world feels less alone," adds Dye. "So here is One Heart to Another. From our hearts to yours."
20 Country Songs That Empower Women:
More From WZAD-WCZX The Wolf