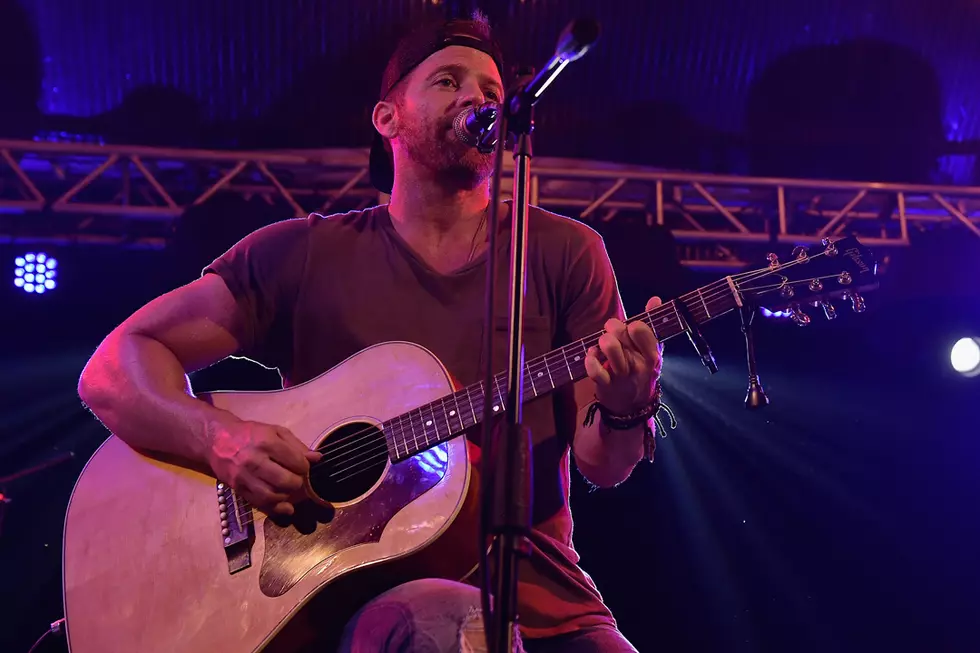 Kip Moore Bares His Soul on 'More Girls Like You'
Gustavo Caballero, Getty Images
If you want to know where Kip Moore is at in life, just listen to his songs. The singer offers insight into his mentality on his latest No. 1 single, "More Girls Like You," his first hit since 2013's "Hey Pretty Girl."
Though Moore almost missed the writing session for "Most Girls Like You"—he had plans to go wakeboarding that same night—he didn't want to miss out on the chance to create a potentially impacting song.
Coming into the session fresh off a trip to Puerto Rico, growth was the main topic of conversation in the writers' room. "We were all talking about it in the room, how my life had changed," he said at the celebration for the song's No. 1 milestone, accompanied by co-writers Steven Lee Olsen, David Garcia and Josh Miller. "With this one, it was just the maturation of where I was at in my life, so I wrote in that capacity of how I was growing."
Growth has been an important part of Moore's journey since he made his debut in 2012 with Up All Night. Though he achieved commercial success with three of that record's singles, Moore stalled on the charts when it came time for Wild Ones, despite its widespread acclaim among his passionate fan base. In between the last time he topped the charts with a hit song and the release of Slowheart in 2017, Moore continued to hone in on his craft and experienced a life-changing trip to Iceland that opened his mind even further.
"More Girls Like You" is the lead single off Slowheart, which debuted at No. 3 on Billboard's Top Country Albums chart and inside the Top 10 on the all-genre Billboard 200. The song naturally evolved once Moore laid down the opening guitar piece and the lyrics began to spill out of the four writers. "I felt like it was a really strong song," he noted, but admitted he didn't have a bead on whether it was a hit or not at the time. "I really loved the song and I felt like it was a good song, but I never know what's a hit."
The lyrics offer a glimpse into Moore's psyche, particularly on the bridge. "Your soul is pure golden / Must've been true love you were grown in" he sings on the part of the track that holds special meaning for him.
"A lot of times when you meet people, you can tell what their surroundings have been for most of their life and things that they've been taught and the way they grew up. So for me, that's what I gravitate towards in people is what kind of soul do you have," he mused. "That was a very point part in the song for me and it still is."
Moore will hit the road on the second leg of his Plead the Fifth Tour on March 22. Drake White and the Fairground Saints come along for the ride as opening acts.
Country Tour Dates? We've Got 'Em!
Kip Moore: The Cover Shoot
More From WZAD-WCZX The Wolf