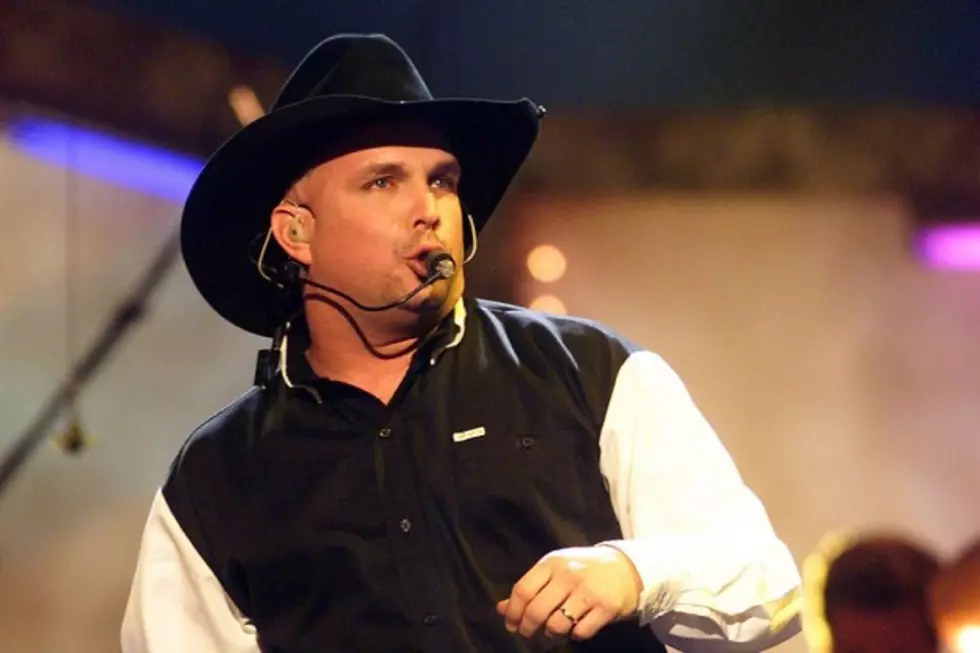 35 Years Ago: Garth Brooks Signs With Capitol Records
Frank Micelotta, Hulton Archive / Getty Images
Thirty-five years ago today was a pivotal day for Garth Brooks: It was on that date (June 17) in 1988 that Brooks signed with Capitol Records, launching one of the most successful music careers of all time.
Before his first record deal, Brooks played in clubs all over his native Oklahoma, earning the attention of entertainment attorney Rod Phelps. Buoyed by Phelps' encouragement, Brooks left Oklahoma for Nashville in 1985, with the hopes of securing a recording contract, but returned to his home state 24 hours later. In 1987, Brooks relocated permanently to Music City and began trying to in earnest to earn the attention of a record company.
Although Brooks ultimately signed with Capitol Records, the label initially turned him down. He played several songs in a meeting with label executives, including president Jim Foglesong and Lynn Shults, the head of A&R, but they passed on the aspiring star. However, when Brooks played at the Bluebird Café a few weeks later, Shults was in the audience and quickly realized that they had missed something spectacular.
"When my performance was over, Lynn was waiting offstage," Brooks recalls. "What he said to [my manager] and me would change my life forever. He said, 'Maybe we missed something here. Come to the label tomorrow. Let's talk.'"
After Brooks signed with Capitol Records, he released his self-titled debut album one year later, in 1989; the record, which to date has sold more than 13 million copies, includes "If Tomorrow Never Comes" and "The Dance," both of which soared to the top of the charts. He has gone on to become one of the best-selling solo artists among all genres.
This story was originally written by Gayle Thompson, and revised by Annie Zaleski. 
WATCH: Test Your Garth Brooks Knowledge!
LOOK: Garth Brooks + More Country Stars' Best Selfies
More From WZAD-WCZX The Wolf