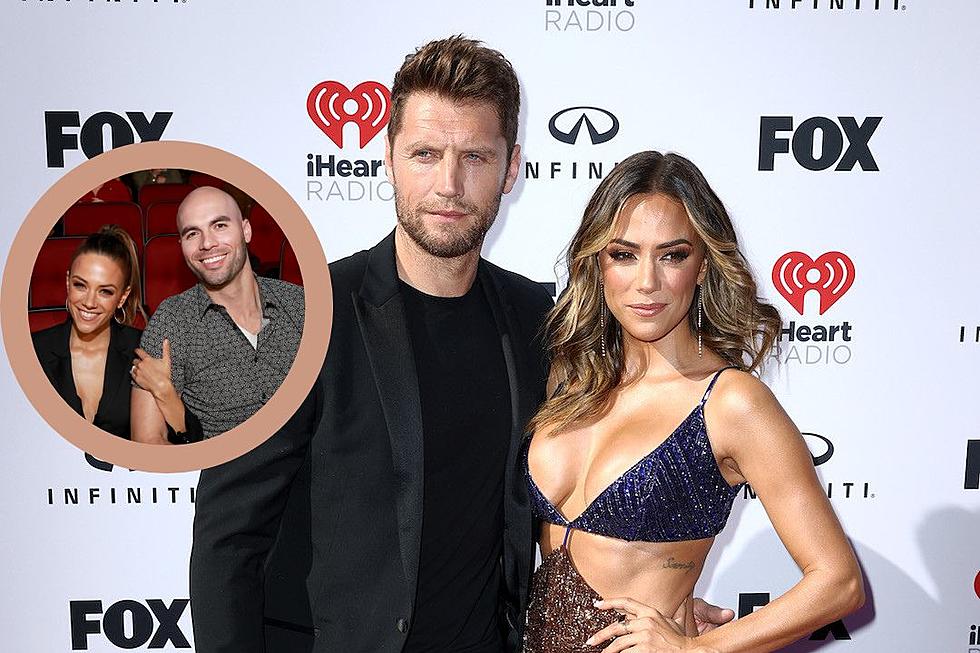 Jana Kramer Shares Ex Mike Caussin's Reaction to Her Engagement
Frazer Harrison, Rich Fury, Getty Images
After Jana Kramer and her boyfriend Allan Russell got engaged earlier this month, the singer had a lot of important people to tell — but her 7-year-old daughter Jolie beat her to the punch when it came to sharing the news with her ex-husband Mike Caussin.
Caussin — who is a former NFL player — and Kramer divorced in 2021, and he is dad to Jolie and Kramer's 4-year-old son Jace. In an episode of her Whine Down podcast, Kramer explains that Jolie announced the news while FaceTiming with her dad, before she got the chance to tell Caussin herself.
"She's like, 'Guess what, Daddy? Mommy's engaged!' And he's like, 'Aw, that's nice,'" Kramer recounts. "I would have liked to have told him, but I also am like, 'I don't want Jolie to have to keep secrets from her dad.'"
Kramer goes on to say that Caussin asked to speak with her privately, after offering his congratulations. Caussin's message to his ex-wife about her new engagement was sweet — so sweet, in fact, that she says she cried during their conversation.
"He goes, 'Of all people, you deserve to have someone who loves you and respect you. You deserve this. After everything I put you through, you deserve this more than anyone,'" Kramer remembers. "And it meant so much to me that he said that."
Kramer's marriage to Caussin was tumultuous. They wed in 2015, and Jolie was born in January 2016, but the couple separated shortly thereafter after Caussin reportedly cheated on her on multiple occasions. He sought treatment for sex addiction, and they reconciled, later welcoming son Jace in November 2018.
But the couple's marital struggles didn't stop there, and Kramer accused Caussin of adultery when she officially filed for divorce.
Kramer and Russell dated for about six months before getting engaged. She officially introduced him to her fans in January, and the pair made their red carpet debut at the 2023 iHeartRadio Awards in March. Russell is a former professional soccer player who hails from Glasgow, Scotland.
Jana Kramer + Allan Russell Make Their Relationship Red Carpet Official at the 2023 iHeartRadio Awards
Jana Kramer and her new beau, Scottish soccer coach Allan Russell, stepped out for their first red carpet as a couple at the iHeartRadio Awards on Monday night (March 27.)
More From WZAD-WCZX The Wolf