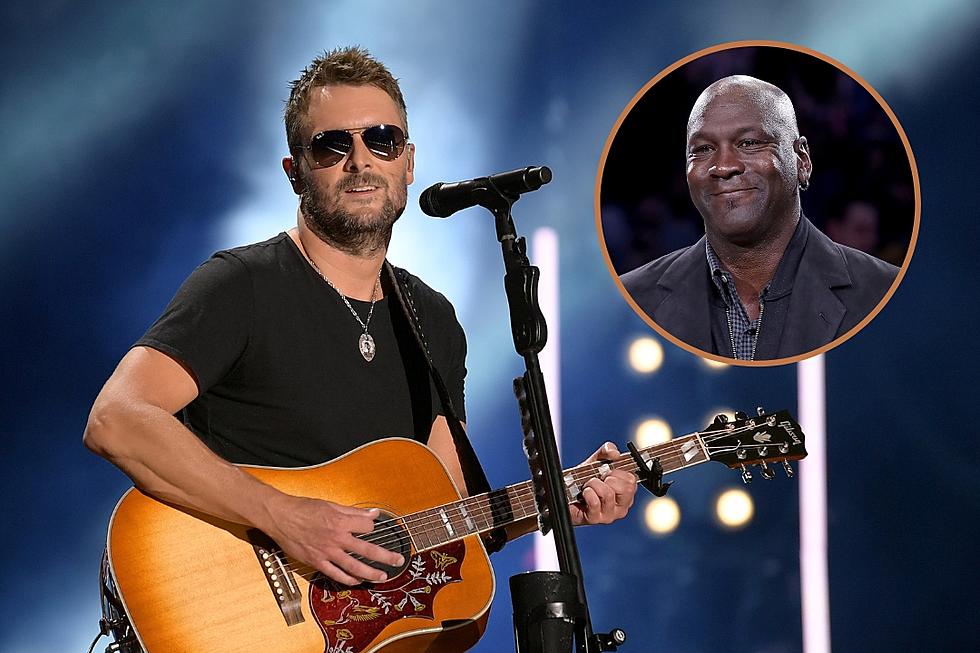 Eric Church Buys Partial Ownership of Charlotte Hornets From Michael Jordan
Getty Images
Eric Church is investing some big bucks behind his home state's NBA team. The country star is among a group of buyers finalizing a deal to buy a majority stake in the Charlotte Hornets from former star player Michael Jordan.
The news was revealed in a press release on Friday (June 16), confirming the sale to a body of investors that includes Church and rapper J. Cole.
Although an agreement has been tentatively reached between Jordan and the prospective buyers, the transfer of ownership must be approved by the NBA Board of Governors before being finalized.
Church hasn't yet shared an official statement about the purchase, but has been a vocal supporter of North Carolina sports teams over the years. In April 2022, the Granite Falls, N.C. native upset some fans after canceling a San Antonio, Texas concert so he could watch the University of North Carolina Tar Heels compete in the NCAA's Final Four basketball tournament. He later announced a makeup show in nearby New Braunfels, Texas, to apologize for the change in plans.
"This is also the most selfish thing I've ever asked the Choir to do: to give up your Saturday night plans with us so that I can have this moment with my family and sports community," he wrote in a message, announcing the cancelation via social media. "However, it's that same type of passion felt by the people who fill the seats at our concerts that makes us want to be part of a crowd at a game of this significance."
Top 50 Eric Church Songs: His Greatest Hits and Best Deep Cuts
Eric Church
's best song fall into rows. There's the sullen heartbreakers and the grateful lovers. There are the snarling social statements and buoyant bops. OK, there are only a
couple
of buoyant bops on this list of Church's 50 greatest songs, but they exist.
He's been known to sample R-Rated burners and sage truth-tellers — and then there are two songs about murder. So, Eric Church's songs fall into rows, but there are a lot of rows in his 15-year catalog.
His best song? Taste of Country asked fans, staff and the industry to weigh in and then looked at chart success, sales data pop culture importance to choose No. 1 from No. 50. Songs with strong lyrical content rank high. Songs with creative production rank high. Songs with both ended up in the Top 5.
More From WZAD-WCZX The Wolf