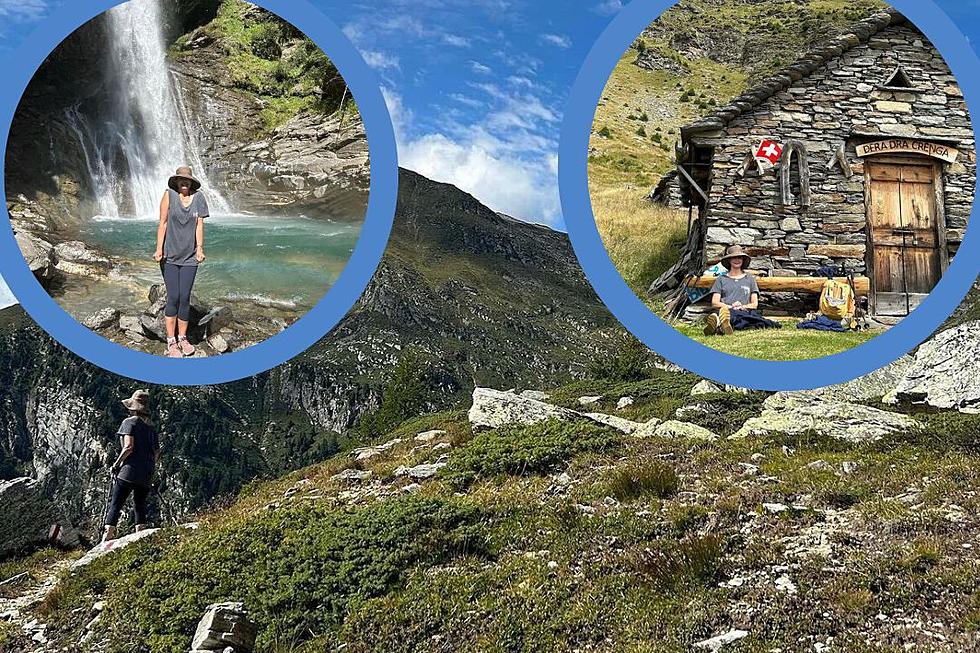 Ashley Judd Hikes in the Alps, Two-and-a-Half Years After Shattering Leg in Africa
@ashley_judd, Instagram
Ashley Judd promised herself that she would be back hiking someday, after her traumatic leg injury. Two-and-a-half years ago, in Feb. 2021, Judd suffered a freak leg injury while she was on a hike through a jungle in the Democratic Republic of the Congo.
She told People at the time: "My leg will never be the same. She is a new leg. And I love her. We are buddies. We have a come a long way and we have a fabulous life ahead."
Judd took to her Instagram on Aug. 12 to let fans and followers know how far she and her leg have come:
Judd dropped a photo dump of a recent hike that she went on, as well as an update on her recovery.
"Walking. Switzerland. After 5 breaks in right leg, a paralyzed foot, possible amputation, all while hemorrhaging, my leg and I have come far in 2.5 years since my accident in Democratic Republic of Congo. We came far up these Alps, for the sheer joy of it, confidently," she says.
"Ongoing gratitude of profound proportions to the Congolese who saved me, and the surgeons, neurologist, and physical therapist who set me up for this stunning recovery. How are you celebrating your blessings?"
The comments section of the post is littered with nothing but positivity and uplifting stories of how Judd has inspired others who have faced traumatic injuries, as well as those who are just proud to see how far she has come since her accident, and how proud fans are of her.
@reallybecky107 writes, "Yay, Ashley! You have definitely overcome a horrendous and traumatic event. Horrific injuries like what you endured not only affect people physically but mentally as well. You are a rock star, ma'am!"
@rocketships.and.rainbow says, "Well done Ash! So much joy for you and your leg and your love of hiking."
@msheatherlarkin adds, "I looked up the word 'resilient' in the dictionary and saw your picture."
Ashley Judd is the sister of Wynonna Judd and the daughter of late the Judds star Naomi Judd.
Evan Paul is the host of Taste of Country Nights, a syndicated radio show heard on more than 120 country radio stations nationwide, every night from 7PM to midnight. He plays the best new country music and interviews today's top stars, like Luke Combs, Miranda Lambert, Dan + Shay, Keith Urban, Carrie Underwood, Luke Bryan, Chris Stapleton, Lady A, Morgan Wallen, + more! 
The Judds Best Songs - Top 10 Hits From Wynonna and Naomi Judd
The Judds have 14 No. 1 songs and dominated Duo and Group of the Year awards at both the CMA and ACM Awards during the 1980s. They also recorded several dozen great songs that never made radio. Here are their Top 10 songs ever.
Naomi Judd Dies: Country Stars React
Country stars mourn the loss of Naomi Judd, following her death on April 30 at the age of 76.
35 Great Country Cheating Songs, Ranked
When your partner's not being faithful — or when you're the one doing the cheating — country music has the perfect song for you. Cheating songs are a time-honored trope throughout the genre's history, and there are just as many great newer songs about stepping out on your significant other. Here are our 35 favorites.
More From WZAD-WCZX The Wolf