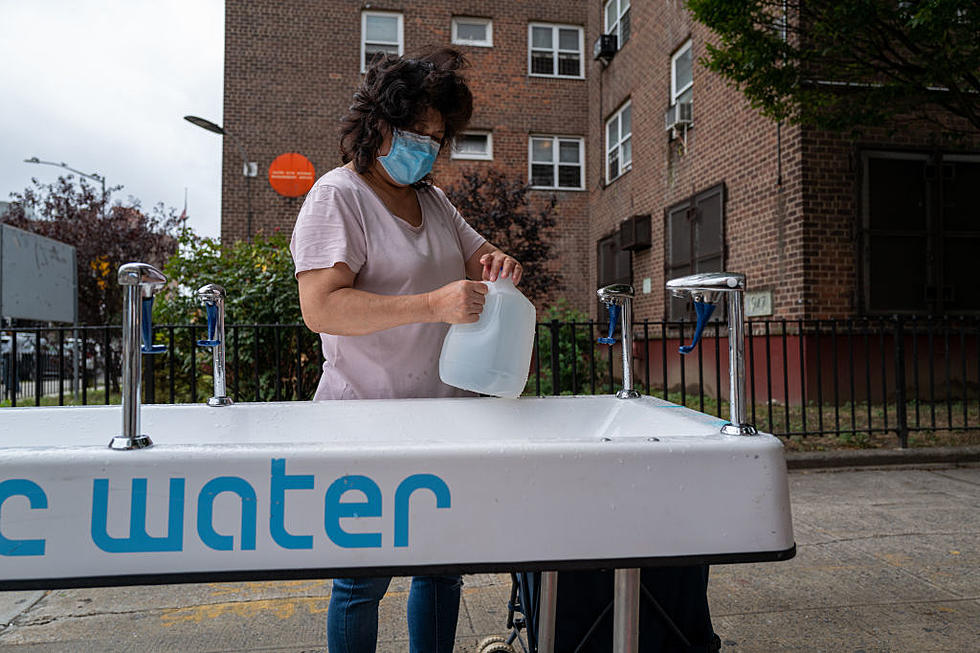 How Clean Is New York's Water?
Getty Images
With the recent announcements that state officials are issuing the first payments of a multi-billion spending plan to correct the damage done to the environment which remains the primary driver of climate change, along with making some critical upgrades to infrastructure in many areas in the state, it has many people wondering exactly how good, or bad, are the water systems that exist in the Empire State.
With the passage of the New York State Clean Water, Clean Air, and Green Jobs Environmental Bond Act of 2022, government officials have more than $4 billion in taxpayer money to combat climate change, improve building infrastructure, make investments in disadvantaged communities, and try and reduce the impact of flooding in different areas of the state.
Local communities are able to apply for a share of more than $400 million that is now available to help make repairs and upgrades to older water systems.
Governor Hochul Going On Statewide Listening Tour For More Ideas
To help fully develop the $4 billion spending plan, New York Governor Hochul is going host a series of virtual and in-person listening sessions where she will solicit ideas and suggestions from residents on where best to spend these funds.
The listening tour will offer an opportunity for the public, municipalities, and other potential applicants to learn how they can leverage these funds to help New York State reach our climate goals while growing our economy.
-Kathy Hochul, Governor of New York State
How Does New York's Water Quality Rank In America?
With all of the funds that are now being allocated to help make things better, exactly how does the Empire State currently rank against other states in America?
U.S. News & World Report issued a report that ranks both the air and water quality in all 50 states and Hawaii has the best water quality in the nation.
New York ranks 16th in the nation for its water quality. That sets New York behind states like Massachusetts which come in at 5h place, Floria which holds the 8th position, and California which comes in at 15th place.
You can click here to read the entire report and see where every country ranks.
How Is The Water Quality In Your Area?
Every community in New York State issues a water quality report to the Department of Health, if you're curious how the water in your area is, you can check the New York State Drinking Water Quality Reports here.
Top 10 Complaints From New York Consumers
The top complaints range from price gouging of infant formula and children's medication, flight cancellations, and the dramatic increase in gasoline prices.
Here's How New York State Will Spend Taxpayer Money In 2023
Renderings of the Canalside North Aud Block
Another major construction project along the Buffalo waterfront is ready to get underway and lots of folks are looking forward to it.
More From WZAD-WCZX The Wolf