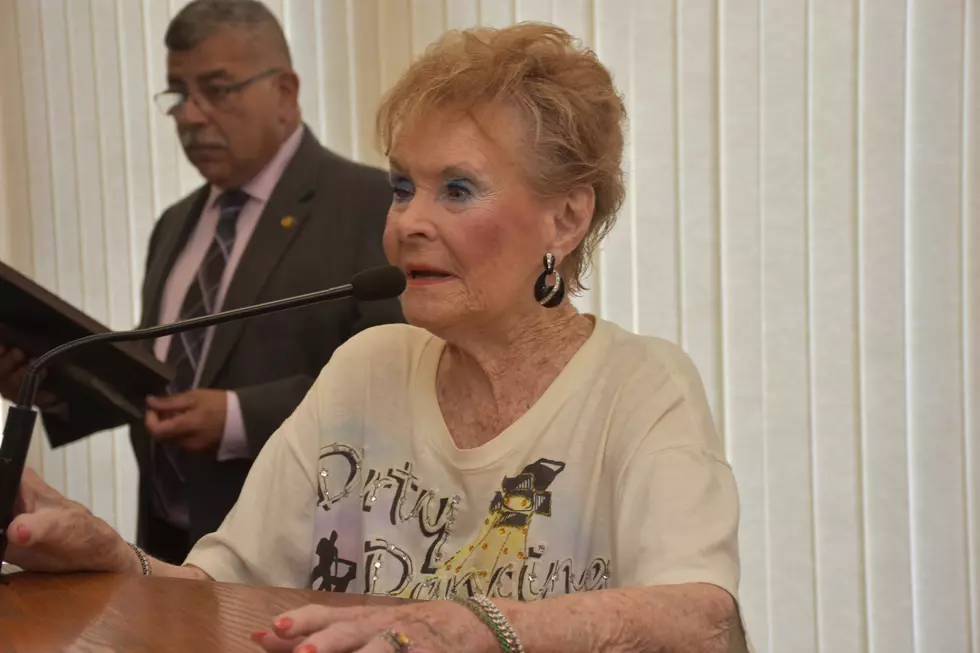 Inspiration for 'Dirty Dancing' Lives in Hudson Valley
COUNTY OF SULLIVAN
OFFICE OF THE LEGISLATURE
A longtime Hudson Valley resident who was the inspiration of the mega-hit movie "Dirty Dancing" was recently honored.
Liberty resident, longtime dancer and "Dirty Dancing" inspiration Jackie Horner was honored on Thursday with the Sullivan County Legislature's Distinguished Citizen Award.
"She is a tireless champion of the Sullivan Catskills, and I couldn't be prouder to call her a neighbor and friend," Sullivan County Legislature Chairman Luis Alvarez said while giving the Distinguished Citizen Award on Jackie. "Her life and her work have created so much interest, so many fans, and so much awareness of Liberty and Sullivan County, preserving the best parts of our history in the minds of millions. She is the best ambassador anyone could ask for!"
In early 1954, Jackie, a dancer, arrived at Grossinger's Catskill Resort Hotel for a short series of performances. The family loved her and asked her to perform year-round.
"I stayed there till they closed in 1986," Horner said in a press release.
In the 1960s, Jackie taught a mother, father and their daughter how to dance, and that little girl became the basis for the key character of "Baby" in "Dirty Dancing."
"I had told Baby at 17 that dance teachers don't make a lot of money – you have to get out and do something you love," she says. "One day in 1985, Paul Grossinger called me in to his office, telling me there was someone here to see me. There was Baby!"
Eleanor Bergstein was her real name. In 1980 she wrote the screenplay for a film starring Michael Douglas, "It's My Turn."
After the success of "It's My Turn" Bergstein asked Jackie to help her write a movie that would capture the essence of the Catskills' famed vacation experience and America's hearts. That movie, of course, became "Dirty Dancing."
"I've only seen the movie once – would you believe it?" Jackie said. "Once I saw it was put together exactly as it really was, I was fine."
More From WZAD-WCZX The Wolf