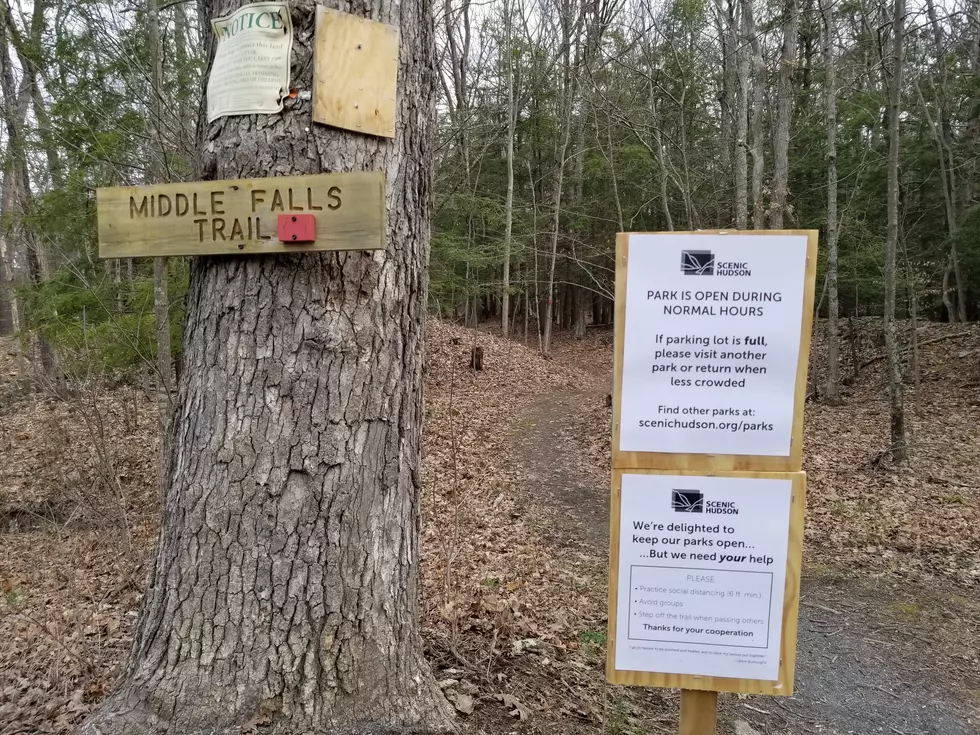 Hudson Valley Trails Encourage Distancing Requirements
With the weather getting warmer we are going to want to get out and get fresh air. The current condition to to COVID 19 don't make that easy. It is important that we keep the social distancing rules. You have to take a few things into consideration when you head out. One of my favorite places to walk off stress has some new signs.
The New York State Department of Environmental Conservation also has issued what they call "common sense guidelines to practice safe recreation". According to an email sent today they hope everyone will follow the guidelines for there own safety and to reduce the burden on DEC forest rangers and other first responders, plus help stop the spread.
The NYS DEC has share tips on being outdoor and recreating locally. They encourage peole to get out to help reduce stress, improve your mood and boost the immune system but they want you to keep yourself and other safe. They also want people to keep their hikes simple to reduce risk and to seek out trail heads that won't be congested with other hikers.
Read more:
BONUS VIDEO
More From WZAD-WCZX The Wolf