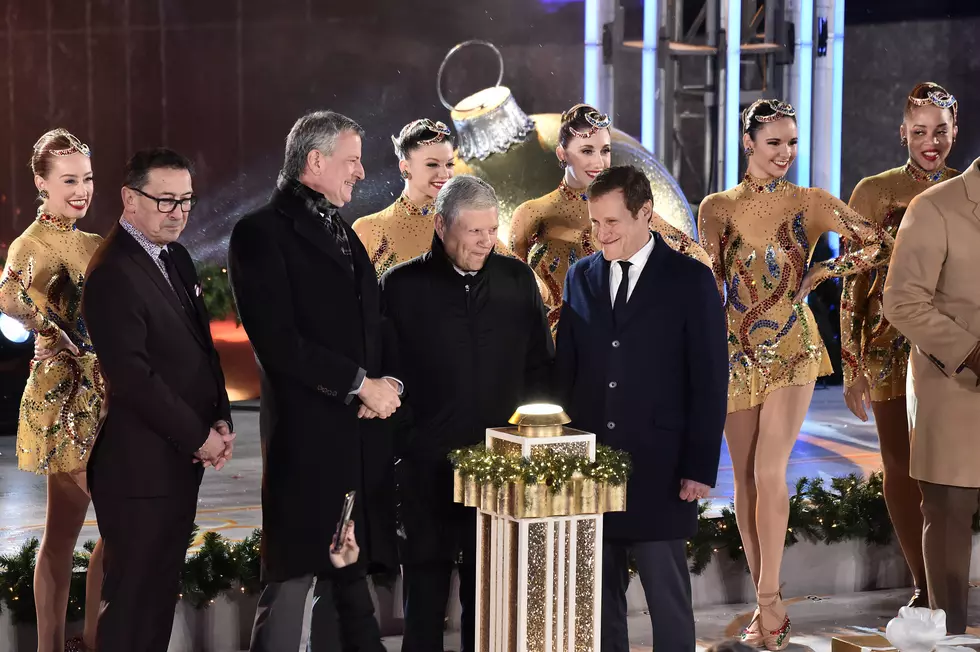 Hudson Valley Snubbed by NBC During Tree Lighting Ceremony?
Getty Images
Hey Rockefeller Center, what's your beef with the Hudson Valley?
On Wednesday night the entire country tuned in to see the annual lighting of the Rockefeller Christmas tree. This year's magnificent Norway Spruce came from the home of Carol Shultze in Florida, New York.
Flash forward to 2019 and that tree is now standing in the middle of Rockefeller Center. Wednesday night the spruce was the centerpiece of an official tree lighting ceremony that included a national two-hour broadcast on NBC filled with musical performances and celebrity appearances. But where was Carol?
Every year NBC broadcasts the tree lighting across the country starting at 8pm. Viewers in New York get a bonus hour of local content starting at 7pm. Before the national feed was picked up this year, a pre-recorded segment about the cutting of the tree was included in the pre-show. It showed the journey of the tree from Carol's home to 30 Rockefeller Center. Unfortunately, anyone living outside of the New York area never got to see it.
In past years this segment, or an edited version of it, was always re-run during the national feed. At the very least, the owner of the tree was on hand for a brief interview and introduced along with the mayor before the tree was actually lit. But this year, there was nothing.
Wednesday's national two-hour show was filled with pre-recorded performances including an appearance by the Rockettes that was clumsily rerun on videotape right before the tree lighting. Sadly, Carol's story was never shown. And as Mayor DiBlasio pressed the button that lit up the tree for the first time, Carol was nowhere to be found.
While the rest of the country didn't get a chance to see it, at least we all know the fascinating history of the world's most famous Christmas tree. Congratulations and thank you to Carol Shultze for taking such good care of this magnificent Norway spruce for the past 60 years.
Read more:
BONUS VIDEO
More From WZAD-WCZX The Wolf